PR Mapping: 4 Ways to Wow
PR Strategy: 4 Ways to WOW Your Franchise Candidates
Before any good franchise marketing PR professional maps out a strategy for success, they start with four key principles: Know the brand, know the industry, know the messaging, know the journalist. Sounds simple, doesn't it? Not so fast. These are straightforward guidelines from which to launch, but each has significant intricacies that must be acknowledged and worked through before any successful public relations campaign can get off the ground.
Know Your Brand.
We suggest regular dialogue to help you, your team, and your PR agency get to know your brand. It means ensuring everyone has an understanding of your brand story and voice, the personality of the brand and the people behind it, and where the franchise company stands on current events. Only then do you have an idea of what PR placement opportunities to look for. For example, depending on the personality of the brand and the outspokenness of the franchisor, an owner of a senior care concept may or may not want to weigh in on the #okayboomer conversation streaming across social media and pop culture.
Know the Industry.
Franchise marketing can be tricky because it is part of the overall franchising industry that is heavily regulated by the state and federal government. There are rules to abide and laws to follow. Some of these regulations vary state by state, and any marketing or sales done on behalf of the franchise must comply. This is one of the key reasons consulting a specialized franchise marketing and PR agency may be a smart move. For example, in certain "registration states," there can be absolutely no mention of franchise sales until the proper, state mandated registration processes have been approved. Doing so can place the entire franchise in jeopardy.
Know the Right Message.
To craft an effective PR message for digital marketing, you must know who the target audience is, more clearly stated, your ideal potential franchisee. This includes knowing their likes and dislikes so you know where to find them online, as well as having a keen sense of their financial qualifications. There is a much higher probability of capturing the interest of prospective franchisees by constructing the correct message, communicating it to the correct audience, via the correct platform.
Know the Journalist.
Pitching a journalist, blogger, or social media influencer is not for the meek, nor the impatient. There is a knack to winning the trust of such a person, and it comes from good study habits and relationship building skills. It is not good practice to cold call (or "cold email") someone with a story pitch. A process must be followed that is a strategy all its own. A good franchise PR professional will read or have followed the person's work, engaged in dialogue, and put thought into whether the prospective audience is a good fit. Only then will they pitch a story that is a win-win, something of value for the writer/influencer as well as for the brand being pitched, that benefits all parties involved.
Public relations efforts in the franchising industry are highly strategic, but proper execution of these four principles while planning and executing your strategy, should help lead any franchise brand down the right path toward its goals: generating interest in its franchise system, and ultimately generating leads and sales as a result.
About TopFire Media:
TopFire Media is an award-winning, full-service franchise marketing agency that offers public relations, website development, SEM/SEO, content marketing, and digital lead generation expertise, with a focus on franchise lead generation. TopFire Media leverages the franchise industry expertise of iFranchise Group, as well as our own PR and digital marketing experience to help both emerging and mature franchise brands maximize their growth objectives by attracting high-quality leads. For more information, visit topfiremedia.com or call 708-249-1090.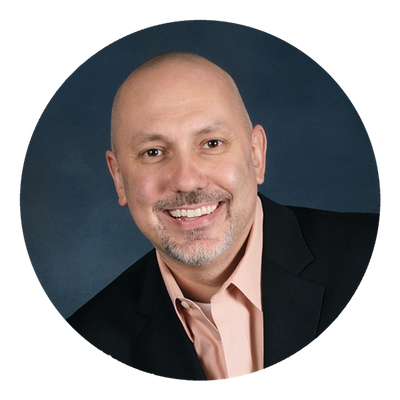 Matthew Jonas
President of TopFire Media