Porter's Five Forces Model Helps The Trajectory of Industries
In March of 1979, Michael Porter a professor at Harvard Business School introduced a tool for analyzing attractiveness and likely profitability of industries. That tool is called Porter's Five Forces Model and identifies threat of new entry, buyer power, supplier power, threat of substitution and competitive rivalry as key determinants of the profitability of an industry. This model has been used for over three decade to help business professionals evaluate the trajectory of industries.
Porter's model should be used by individuals evaluating franchising opportunities to determine potential profitability of business venture.
Analyzing how a franchisee business is influenced by Porter's 5 factors will helps to determine the sustainability of a business and its industry.
Businesses that have a low cost of entry, and that do not require much training are industries considered to have a high threat of entry. The domestic cleaning industry is a good example of an industry with a high threat of entry. Domestic cleaning businesses generally require a low capital investment, and do not require much licensing or specialized training. Contrast this with the diamond excavating businesses which is capital intensive or the medical service business with requires extensive licensing and training.
The greater barriers to entry are the more protection a business has from competition.
Most franchise businesses rely on buying goods from wholesalers, adding value to the goods, and then selling those goods to a customer. The strength of suppliers will influence the profit a business can generate through retail sale. For example; if a business sells commodity items like fruits, and there are many suppliers, there is a good likelihood that the business will be able to negotiate a low price on fruit as different suppliers compete for their business. Conversely, if there are only a few fruit vendors, and there is high demand for their fruit, the supplier will likely charge a high amount, thus reducing the profits retailers can gain from re-selling fruit. Industries that have weak suppliers have an opportunity to capture more value, provided that there is demand for the final product they are selling.
The interaction between consumer demand and number of competing businesses influences buyer power.
Industries with high buyer power tend to have low margins because consumers force business to sell products or services at low prices to capture their purchase. A good example of this is the pizza industry. There are a lot of restaurants that sell pizza, which results in many restaurants lowering their price to attract new business. This differs from the professional football industry where supply is limited (there is only one major professional football league) and professional teams have greater power to set prices. Businesses that have more power than their customers tend to be able to capture better return on their investments.
A business that has customers that have a low ability to substitute their goods or service for another good or service has the ability to capture more value.
For example a small town grocery store can set the price of milk as high the market can bare. Since they are the only business in town, they can maximize their profits with limited consequence of losing customers. This is a much different situation from a cab driver in a major city. A cab driver in a major city has to compete with other cab drivers, uber, the bus system and a host of other transportation options. The more substitute options available to consumers, the less power a business has to set prices and maximize profits.
Visit BeTheBoss.com where you can search for opportunities by industry, investment level and area while researching the franchise industry as a whole using its free resources.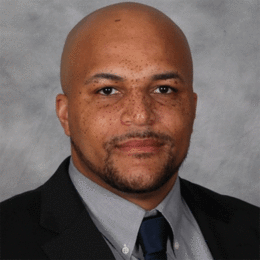 Dorian Cunion
Director of Franchise Systems, 7-Eleven
The Top 10 Commandments of Pre-Shift Huddles
Leading an effective huddle, however, calls for a completely different strategy than used for the weekly staff meeting. Here then are The Top 10 Commandments of Pre-Shift Huddles.