Paving Your Path to Multiples
If you're a potential franchisee looking at multiple units, unless you have over a $1 million in cash, you're going to need some sort of financing in place to get all of your locations open. And if you want to successfully build your ENTIRE dream and not just a part of it, you need to be thinking strategically about how you're going to finance all of your locations BEFORE you open the first. In order to do that, you must understand the details of the financing options available and how you could possibly utilize those programs to your maximum benefit. Some of the more common funding strategies include:
SBA Lending – With an SBA loan, a portion of the loan amount is guaranteed by the government (the Small Business Administration) as a way to incentivize lenders to lend to small businesses and start-ups. Something we always tell our clients to be aware of with SBA loans are the "5 C's of Credit": Character, Capacity, Credit, Capital and Collateral. These are the areas the lender will look at when determining your repayment ability, which is the ultimate decider in your final loan approval. Utilizing the proprietary FranFund FranScore® pre-qualification tool gives you a comprehensive financial strength analysis from a lender's perspective, and the confidence of knowing what you qualify for as you start the lending process.
Conventional Lending – Well-qualified borrowers or individuals with prior franchise experience may prefer this route over SBA, as frequently (especially in the case of expansions), there are fixed interest rates and more favorable terms. Another great thing about conventional lending, is that it may be customized for specific programs, allowing the borrower more flexibility in the financing process.
401(k)/IRA Rollover – This is a very compelling option. Why? Because it provides a way for you to invest in yourself and open your business debt-free. The R.O.B.S. (Rollover for Business Startups) program allows you to access the funds in your retirement accounts tax and penalty free, as long as the funds are used for a legitimate business expense.
A lot of people want to be debt-free when they start off, so their natural inclination is to use cash or the rollover for the first location, thinking: "I'll just use the revenue from the first location to pay for my second." But this rarely happens, especially within the development schedule outlined by the franchisor.
A better strategy would be to utilize conventional (if it is available for your concept) or SBA lending for your first location, then use cash/rollover for the second, leaving you with two successfully opened units and much better prepared to approach the third. While the rollover may be easier, when you look at the costs of the second and third units plus living expenses, if you don't get a loan on your first location, it might be difficult to get one later on due to timing. These are the types of factors a potential franchisee must take into account when considering the financing for multiple units.
As mentioned above, while many may be thinking in terms of just a loan or just using their retirement funds, it takes a comprehensive strategy from the outset to ensure you reach all of your goals. Working with a single funding partner like FranFund, as opposed to multiple financial institutions, streamlines the entire process and provides you the guidance needed to reach all of your business goals. By strategically planning and leveraging the financing options available to you before you open your first location, the prospect of future expansions becomes a much clearer and viable path.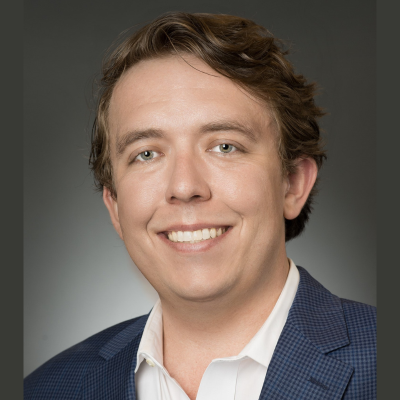 Tim A. Seiber, CFE
Franchisor Relations
Event Management: A Booming New Sector
Some estimates place spending for special events at $500 billion a year (USD) globally. Now you know what we mean when we describe event management as a "booming new sector". Event management franchises are seizing on this opportunity and are growing this sector even bigger.