Parker-Anderson Enrichment Welcomes a New Franchisee
Good News! We are happy to introduce our newest member of the Parker-Anderson  Family.
Please meet the lovely Lakeshia Dixon of Atlanta, Georgia!
Lakeshia comes to us with a full background in education; a mother of three, Principal of a highly rated private school in Atlanta, and wife to a brilliant math instructor. She brings full knowledge of the education arena and its culture to bear on her franchise.
We are looking forward to working with her and bringing after school enrichment to the children of Atlanta!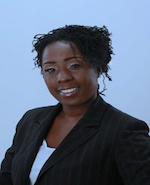 Welcome ABOARD!