Effective Franchise Public Relations for Emerging Brands
Picture this: your franchise is up and running, you've got franchisees and a great franchise marketing plan to get them started. Congratulations! You're well on your way. But odds are, like many emerging brands, you've neglected your PR marketing strategy in lieu of other marketing efforts and campaigns.
If so, it's not too late to regroup. There are numerous, affordable ways to create a quality and effective public relations campaign to build awareness about your franchise brand.
Franchise PR Marketing message
First of all, you need to craft a message that your tagline(s), stories, and visuals will support. Due to the rise of Instagram and other visual-heavy social media, multimedia has become an integral part of PR marketing. Basic skills in videography, photography, and design are important, as is the ability to develop visual concepts to accompany and illustrate messages.
Multimedia production and editing skills are a valuable bonus. Even if you have a digital marketing agency at your disposal, learn how to think about messages visually. Communications are becoming more and more about art, about capturing a reader or a user's attention. Visuals are the key to do that effectively. So, if you don't have a design team on hand, learning how to develop, edit, and publish visuals for campaigns is crucial.
Your Franchise Public Relations Story
The second PR technique is around story curation. People don't necessarily just want the who, what, where, and when about your business anymore. They also want a narrative – preferably one they can relate to. Your brand's story should be a key part of your public relations plan.
For your story to be effective, it must be authentic, relatable, and "sticky," meaning, readers will remember it and associate your brand with it in a positive manner. The best story curation comes from your franchise business' customers or employees since user-generated content is often shared at higher rates than strictly promotional content. Court positive reviews! They are an invaluable business development tool – and they're free PR.
As a franchise business, one advantage that your franchisees have is they have the best of both worlds: strong corporate support and a nationally or regionally-recognized brand name as well as local business appeal. Local media are often more willing to write feature stories about locally owned businesses than they are corporate chains. Your franchisees should regularly submit appropriate, approved PR pieces to local media regarding their local community involvement, charitable endeavors and activities, and how they are helping their local economy.
This is a great chance to put your creativity to work. Top PR franchise marketing experts stress the importance of thinking outside the box by employing creative PR efforts such as putting together a partnership with a local charity to help raise money – and generate positive public relations for your franchise company in the process – sponsoring various local events, or making and sharing videos that tell a compelling story about your company's community involvement.
The overarching goal for your franchise PR efforts should be to help your franchise system stand out from the crowd, and to create materials that will take your audience on a journey –
right to your locations and your opportunity. Most importantly, quality PR will help you develop a recognizable brand, a loyal customer base and interest in your franchise program, at the same time.
As always, PR is about presenting a polished and professional image for your business. Your content must be engaging and flawless. So, it needs to be free of grammar, spelling, and other errors. Your graphics, logos, and fonts must be consistent and reflect your brand's image at all times. This is where a digital marketing agency can come in extremely useful.
For more information about franchise or PR marketing, contact TopFire Media today for an in-depth review of your current PR efforts and to learn how you can take them to the next level.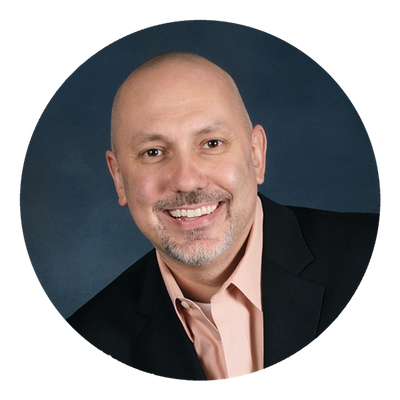 Matthew Jonas
President of TopFire Media