Outsourcing Accounting For A Franchise Versus Performing The Task In House.
While it may be convenient to have an in-house team or person to handle the accounting and administrative roles in a franchise; organization, it is an expensive solution and most likely a risky one as well. We suggest a careful look at the pros and cons. When it comes to restaurant accounting, the outsourcing approach makes more financial and practical sense for most restaurant organizations who are on the smaller size of approximately seven restaurants or less. The following should help the reader better understand the risks and benefits to outsourcing versus performing the task in house.
With outsourcing, there is less volatility in the cost of timely & accurate reporting.
With outsourcing, you must manage and pay leave accruals (vacation, sick, PTO).
With outsourcing, you will immediately reduce payroll taxes and other payroll-related costs (workers' compensation, payroll processing, etc.).
With outsourcing, you will forgo many capital expenditure outlays for office furniture, equipment and so forth.
Expertise that comes with outsourcing
There is a better chance of having better segregation of duties (i.e., no single person is performing the critical functions that could compromise integrity and introduce fraud).
You have more time to focus on the operations of the restaurant.
You will have access to fresh ideas.  Best practices and industry knowledge are delivered to you.
You will have greater accessibility to contacts within the restaurant industry for important issues such as labor, legal, workers' compensation, prime costs and overhead expense reduction strategies, and so forth.
The financial accounting for your company will be handled by experts who perform these services for many other similar restaurants.
And with the right outsourcing firm, the accounting team is supervised daily by a trusted CPA.
If you are not seeing the return on your investment by performing the accounting yourself, or if you have an internal team to perform the work, outsourcing may be an option for you.  If you have not considered this option, you should speak with an independent professional who can guide you in determining the better option.
Michael Viola is the president and founder of PURE Restaurant Solutions, an accounting firm that exclusively specializes in restaurants.  Michael can be reached via e-mail michael@go-pure.com or toll free (844-980-7873).
To learn more about  exciting franchise opportunities, visit BeTheBoss.com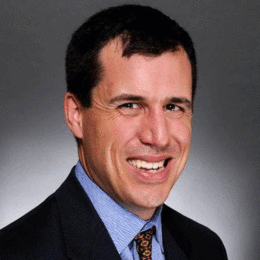 Michael Viola
President, PURE Restaurant Solutions
Why Social Media Matters to a Franchise
If you're serious about moving your franchise forward this year, now is the time to recognize the role that social media can play in helping you reach your 2017 goals.
Is Your Franchise Software Savvy?
Answers not forthcoming? That should be a red flag. Spelling out expectations in advance and following through on what is promised are other key things to keep an eye on when selecting a marketing platform provider.