One of the Most Important Items in the Franchise Disclosure Document
When considering a franchise opportunity, akey component of the franchise evaluation process is reviewing the FranchiseDisclosure Document. There are 23 Items in a Franchise Disclosure Document (FDD)and each one is an important part of a larger portrait that depicts a franchisesystem. However, some Items are more important than others. One of the moreimportant Items is Item 20, which contains tables that present data onfranchise growth, franchises sold but not opened, franchisee turnover, the saleof franchises referred to as transfers and the various reasons for franchiseeterminations. It also presents projected new franchise additions. All of thisdata is presented for the most recently completed 3-year period, by State andtotaled.
When reviewing Item 20, whether as aprospective franchisee or franchise attorney, each piece of data is importantindividually and in total. The information presented in Item 20 can provide aclearer indication of whether a franchise system is healthy or unhealthy. Oneof the more telling statistics is the Franchisee Turnover Rate or FTR. This canindicate whether or not there are potential problems in a franchise system. FTRis defined as a combination of terminated, non-renewed, ceased operations andfranchisor franchisee acquisitions posted in Item 20 in the FDD. When dividingthis number by the number of franchise locations we can identify a percent forthe FTR. As an example, a previous analysis of franchise systems with a minimumof 100 locations by www.franchisegrade.comrevealed that:
18% of all franchisors have a 3year FTR higher than 10%.
38% of franchisors have a 3year FTR of less than 5%.
12% of franchisors have a 3year FTR of 1% or less.
Franchise systems with a lower FTR percentcan indicate a healthier franchise system. However, as in most cases, there areexceptions to every situation and for that reason the FTR is one importantcomponent of an in-depth franchise due diligence process.
The Information in Item 20 is importantwhen analyzing a potential franchise investment, but it may not tell the wholestory. Collection, analysis and interpretation of data within the FDD is acritical component of a prospective Franchisee's due diligence requirements andprocess. A candidate and their advisors can't look at one part of an FDD andmake a determination on the health of a franchise investment opportunity.Rather they need to analyze every Item, compare the data to other franchisesystems and look at the aggregate results to help narrow down your options andminimize your investment risks.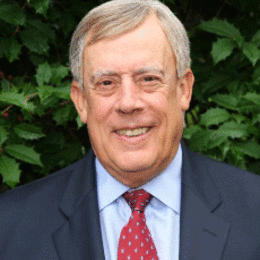 Ed Teixeira
COO, Franchise Grade
Why Pet Franchises Provide Great Opportunities
With a pet franchise you will have the opportunity to enhance people's lives by making their beloved pets happy and healthy. If you would like to learn more about pet franchises and to see if there are any pet franchise opportunities available near you, please contact us.
What To Do After The Franchise Expo
So you visited the franchise expo, and you were amazed (and possibly somewhat confused) by the scene. You read this, that's what you do now, and we'll help you capitalize on your visit to the franchise expo.