NYC Makes History/"Herstory," Barring Employers from Asking about Salary History
On April 5, 2017, the New York City Council passed a law amending New York City's Human Rights Law to prohibit covered employers and employment agencies, with some narrow exceptions, from: a) inquiring about the salary history of a job applicant or b) relying on the salary history of a job applicant in determining the salary, benefits or other compensation during the hiring process. The law will take effect 180 days after Mayor De Blasio signs the bill (which is expected to occur).
Under the law, "to inquire" means:
to communicate any question or statement to an applicant, an applicant's current or prior employer, or a current or former employee or agent of the applicant's current or prior employer, in writing or otherwise, to get an applicant's salary history, or
to conduct a search of publicly available records or reports for the purpose of getting an applicant's salary history.
This amendment to NYC's Human Rights Law follows on the heels of Mayor De Blasio's November 2016 executive order, prohibiting city agencies from inquiring about salary history before making a job offer, and Governor Cuomo's executive order similarly prohibiting state agencies from doing the same. New York State already had existing gender equity laws requiring equal pay for equal work, but that law along with similar laws in other States apparently have not remedied the persistent gender pay gap.
Proponents of the New York City salary history bill believe that the bill is yet another way to close the gender pay gap. They have stated that employers' reliance on past salary history has perpetuated the gender pay gap, where women continue to be paid less than their male counterparts. The purpose of the law is to reduce the likelihood that women will be prejudiced by past salary levels. "Instead, employers would be encouraged to set salaries based on factors such as resources and market rates."
The American Association of University Women has reported that the gender pay gap is real, documenting its research and conclusions in a recently published Spring 2017 edition on the subject entitled: "The Simple Truth about the Gender Pay Gap," http://www.aauw.org/aauw_check/pdf_download/show_pdf.php?file=The-Simple-Truth.
The NYC salary history ban follows similar bans in other jurisdictions like Philadelphia, Pennsylvania, New Orleans, Louisiana and Puerto Rico. In last year's blog entitled "Is Asking a Job Applicant about Their Past Salary, History?" we reported that Massachusetts became the first State in the nation to prohibit employers from asking job applicants about salary history, and that California is considering a similar law. See http://www.perlmanandperlman.com/show-me-the-money-massachusetts-prohibits-employers-from-asking-job-applicants-about-salary-history-and-other-jurisdictions-may-follow/
Wide-Ranging Impact of NYC Law?
Because New York City is home to many employers with multi-state operations, the rippling effect of this law may be extensive. That is because NYC's Human Rights Law covers employment decisions made in New York City even if those decisions affect an employee working outside New York City.
The New York City Commission on Human Rights is charged with enforcing the law, and can impose civil penalties ranging from $125,000 to $250,000. Alternatively, if a complainant chooses to bring a private action in court and prevails, a finding of a violation of New York City's Human Rights Law may result in compensatory damages, punitive damages, equitable remedies, reasonable attorneys' fees, costs, and expert witness fees.
In light of these legal developments, franchises may want to:
conduct an audit (with assistance of legal counsel to preserve attorney-client privilege) of pay equity;
review and update employment applications that ask for prior salary history and other relevant policies;
ensure third-party background checks do not yield prohibited information about salary history;
inform and train hiring managers, human resources, recruiters, and others involved in the hiring process on the new legal requirements; and
consider reviewing various resources and market-rate compensation surveys for the positions at issue together with an applicant's work experience and value to the franchise to determine appropriate compensation. (Nonprofits may already be considering such factors in determining executive compensation).
For assistance with conducting audits, and legal review of your documentation, policies, hiring practices and training, please contact Lisa Brauner, Employment Law practice, at 212-889-0575, lisa@perlmanandperlman.com.
__________________________________________________________________________________________________________
Lisa M. Brauner is an employment law partner and Head of the Employment Law Practice at the law firm of Perlman & Perlman LLP. You can reach Ms. Brauner at 212-889-0575 or lisa@perlmanandperlman.com.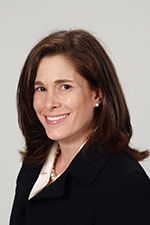 Lisa Brauner
Attorney at Law, Perlman & Perlman, LLP
The Stats on Automotive Franchises
Automotive franchises are a great choice for a franchise to buy. Read to learn all the stats on automotive franchises and which automotive franchises are better for you.
Questions To Ask Before Signing A Lease
Before you sign on the dotted line, make preparations for lease negotiations with the landlord by making a list of the questions you need to ask to protect yourself and your investment.