Nine Reasons to Use Retirement Plan Funding to Start Your Business
"Whatever you do, don't touch your retirement funds!"
How many of us have heard that before? We're constantly being told by our financial advisors, friends and family, and even television experts that these funds are sacred. Which probably makes sense if you're planning to access retirement savings to put a new roof on your house or go on a month-long vacation.
But what if you invested those funds in the stock of a company that you had a high certainty would continue to grow and increase in value? Would you consider that? What if you invested your retirement savings into a business that you ultimately had control over?
When you review your financial statement, you see your checking accounts, savings accounts, investment accounts, retirement accounts, etc. Realistically, these are all funds that you hope to have available during retirement, the difference being that you have paid taxes on some of those funds and the taxes are deferred on others. The Rollover for Business Startup (ROBS) strategy gives you the ability to access some of your tax deferred savings for investment into your own small business.
In this article, we are going to review nine reasons to consider using qualified retirement funds to invest in your own business:
Reason #1: The ROBS process is created and governed by the Internal Revenue Service (IRS) and the Department of Labor (DOL) and has been legal since the ERISA Act of 1974. This is not a program developed by providers to get around rules and regulations.
Reason #2: Your pre-tax retirement funds (an IRA, 401(k) or other non-Roth retirement account) can be structured as an investment in your business. The ROBS program allows you to utilize the full potential of these funds to purchase your own business, tax deferred and penalty free. Utilizing these funds to capitalize your business allows you to invest in yourself; by avoiding unnecessary taxes and penalties, you have access to more of your funds and are able to save more money for retirement.
Reason #3: Using your retirement funds may enable you to eliminate or reduce the need for additional small business loans. Unlike a loan, using this process allows you to start your business debt-free with available cash, having no debts to increase your overhead. It is also a great source of funds to use as an equity injection for a loan if borrowing is part of your overall funding strategy.
Reason #4: This strategy allows you to invest cash into a business without changing the value of your savings account. You still have the ability to hold on to your liquid cash for personal living expenses or a rainy-day fund while getting your new business up and running.
Reason #5: There is no application or approval process and your retirement funds can be accessed and ready for use for business expenses within 15 business days.
Reason #6: This process includes the creation of a new 401(k) Profit Sharing Plan that will be sponsored by your business. Eligible employees of the company (including yourself) have the ability to contribute to the plan with pre-tax dollars. Your company has the option to make matching contributions and extra profit sharing contributions to attract and maintain quality employees with a true employee retirement plan.
Reason #7: After using the ROBS strategy to fund your new business, the value of your retirement plan grows with the value of your business rather than being dependent on market conditions.
Reason #8: A few years down the road when you decide to retire and sell your business, you will follow the proper steps to facilitate this sale and, at the end, pay off your shareholders. If the 401(k) you set up is still a shareholder, you will "pay off" that shareholder; more than likely with a handsome growth in value.
Reason #9: Why Wait? If identifying a source of funds has prevented you from becoming the entrepreneur you want to be, you can start today!
What is a FranPlan™?
FranFund facilitates the ROBS program through our proven, compliant FranPlan™ program.
How does the FranPlan work?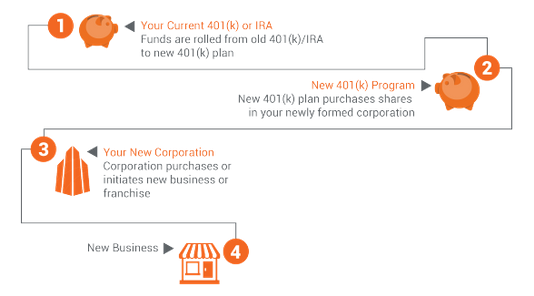 Why FranFund™?
The partner you choose to assist you with the financing of your new business or your business expansion is as important as the decision of which business to buy. The FranFund team of experts provides you with support throughout the process, backed by years of experience. We appreciate the opportunity to work with you today.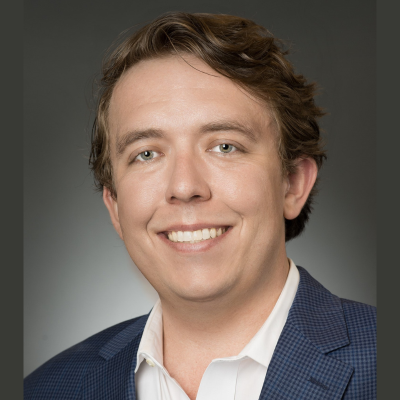 Tim A. Seiber, CFE
Franchisor Relations