Multi-Unit Franchising; Owning Multiple Franchises; Franchise Locations
What is a Multi-Unit Franchise?
Owning a franchise has proven itself to be an effective method for aspiring entrepreneurs to control much of their own business interests. A benefit that you as a franchisee have over other small business owners is that there is already a proven demand for what you have to offer. That makes the decision to expand into multiple franchise locations much easier. Countless others have already made this jump; The Wall Street Journal reports that 54 percent of all franchise outlets are owned by multi-unit operators. Yet simply because the opportunity for owning multiple franchises is there does not mean that it's guaranteed to work for everyone.
Are You Prepared to Manage Multiple Units?
Making the decision to venture into multi-unit franchising requires a complete change of mindset on your part, specifically from becoming a business owner to an executive. Your focus shifts from seeing to the needs of an individual location to managing the interest of your growing company as a whole. To make this transition easier, franchise market experts recommend considering the following elements:
Can you give up the direct management of your units: Many franchisees find it difficult to relinquish the day-to-day control of individual units. Yet doing so allows you to look beyond simply owning two to three locations and realistically consider dozens of units across a large region. Successful multi-unit operators have expanded their staffs to mirror those of corporations, with themselves acting as executives over managers, accountants, a dedicated training staff in addition to their front-line employees. This growth is the main reason why publications like Franchise Direct report that U.S.-based franchises employed over 8.6 million workers in 2015.
Can you logistically set yourself up for success: Simply picking a random market to expand into may be the fastest way to spreading yourself too thin. That's why it's recommended that you strategically select areas for expansion that allow for easy access between locations. This may mean concentrating your business area adjacent to certain freeway corridor, or within a predetermined traveling distance of a base of operations.
Have you thought of diversifying your holdings: Again, the Wall Street Journal reports that 87.7 percent of multi-unit operators work within one brand. While it may make sense to stick with that which you are familiar with, diversifying your franchise portfolio helps protect your company from market changes that could negatively impact a certain industry of sector.
Take Advantage of the Resources Available to You
These certainly are complicated points to ponder, yet the good news is that you're not without assistance. As the information given above shows, there are plenty of successful multi-unit operators for you to turn to for guidance. As your franchisor also benefits from your decision to expand, it may also be a good source of advice when considering such a venture.
Don't let anyone tell you that being a franchisee means that you're not a true entrepreneur. With careful planning and capable foresight, franchising can offer you the opportunity to grow your own thriving business empire.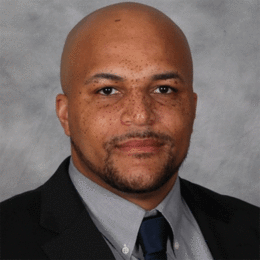 Dorian Cunion
Director of Franchise Systems, 7-Eleven
Franchise Fees Part III - Ad Fee
Making sense of advertising fees. If brand identity is critical to the success of a business, then how do you make sense of the fees franchisees pay to advertise.
Fine Tuning your Lead Management Processes!
We're at the half way mark of 2016 and just like that, it's time again for the IFE. Back in my days as an exhibiting franchisor, I always went to the IFE knowing that I'd meet some of my best and brightest future franchisees.