Multi-Unit Franchises: What's the Difference?
When prospective clients talk about buying a "franchise," they are generally thinking of a single unit franchise; i.e., a Dunkin' Donuts, Sunoco, or McDonalds. But, there are a number of different variations of franchise interest types relating to multi-unit franchise ownership, including:
Area Development Franchises;
Area Representative Franchises; and
Subfranchises.
While these franchise types are not mutually exclusive, they are often confused by franchisors and franchisees alike, with the terms being used interchangeably and improperly. Due to the fact that each of these franchises interests presents very particular and distinct challenges, it is extremely important to understand these nuanced differences, nad how they impact a party's rights, obligations, and liability or exposure.
Under the Area Development arrangement, a person is granted, in exchange for a fee, the right to open and operate multiple unit franchises, often within a specific geographic region, or "territory." This is also called an "Area Development Agreement," "Regional Development Agreement," "Multi-Unit Development Agreement," or "Area Franchise Agreement." In this type of relationship, regardless of the agreement title, the franchisee is, in all cases, a party to separate unit franchise agreements with the franchisor for each single-unit franchise location. And the "area developer" does not have the right to grant or sell unit franchises to third-parties. Notably, prospective Area Developers are often given the same Franchise Disclosure Document ("FDD") as prospective unit franchisees and the same statutory protections apply.
Under the Area Representative arrangement, in exchange for a franchise fee, an Area Representative is given the "rights" to solicit or recruit third-parties to enter into unit franchise agreements with the franchisor. While the franchisee and franchisor are subject to an "Area Representative Agreement," or similarly-titled document, the Area Representative is not a party to the unit franchise agreements signed between the franchisor and third-party unit-owner franchisee. In other words, the Area Representative acts not as a principal of the franchise, but as its representative. Under this arrangement, the Area Representative typically receives a portion of the initial franchise fees, as well as a portion of the continuing royalties paid by the third-party unit franchisee(s), and is required to provide some level of support at the direction (and discretion) of the franchisor. An Area Representative, as a franchisee, receives a FDD separate and apart from one given to prospective unit franchisee or Area Development franchisee.
The final multi-unit franchise arrangement is a "Subfranchise," or "Master Franchise," where the putative franchisee is provided the right to grant unit franchises to third-parties, often within a specific geographic area. Sub- or Master Franchises area typically required to provide support services to third-parties, and, unlike franchisees in Area Development or Area Representative-styled arrangements, do enter into separate, direct franchise agreements with the unit franchisees. This direct contractual privity with franchisees, and by extension the related exposure, is perhaps the defining feature of the Subfranchise or Master Franchise arrangement. Like an Area Representative franchise, as a prospective subfranchisor receives a different FDD than the version given to a prospective unit franchisee or Area Development franchisee. The FDD can include disclosures about both Area Representative and Subfranchise arrangements.
In light of the various types of multi-unit franchises, and because the disclosure requirements are often different, it is vital for a prospective multi-unit franchise owner to retain experienced, and well-informed legal counsel, to assist them in their purchase. For more information, interested parties should review the North American Securities Administrators Association's ("NASAA") Multi-Unit Commentary. See http://www.nasaa.org/wp-content/uploads/2011/08/Franchise-Multi-Unit-Commentary-effective-Adopted-Sept.-16-2014.pdf.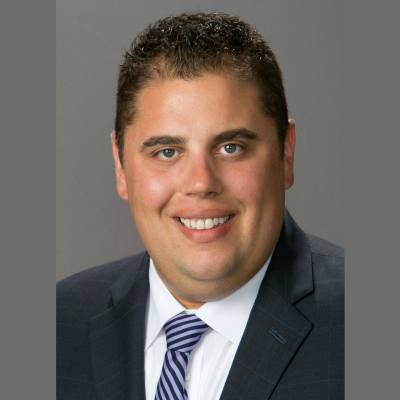 Evan Goldman
Chair of the Franchise Law practice group
How Franchising Impacts The Economy and Creates Jobs
Franchisors contribute a great deal of resources to communities around the globe. Launching a successful franchise business provides entrepreneurs with the opportunity to share their ideas, products, and services with like-minded business people who find franchising to be a legitimate way to go into business for themselves.