More Than Luck
If you are one of the growing numbers offolks interested in franchising, you are at the right place. Reading articlesand taking in the expert opinions are important parts of your due diligence. WhenI bought my Kids R Kidsfranchise in 1996, Iresearched, sure, but I could have done a lot more. True confession: I gotlucky. Very lucky. 
When I bought my Kids R Kidsfranchise in 1996, I researched, sure, but I couldhave done a lot more. True confession: I got lucky.
I was reminded of that early part of thejourney when I was interviewed this summer by Dr. John Hayes, of How to Buy a Franchise at the Franchise Expo in NewYork. John asked me many questions about the early days, especially how I foundmy way to franchising and then chose the industry, early childhood education,and then finally why I chose the franchisor.These questions were things I had not thought about in a very long time.   
In 1996, I employed a lot of trust. I trusted a few individuals; I trusted my intuition,and I trusted my experience and education when I worked the numbers over andover before I signed. If I did it over, I would have used a different process.
Today, I would use industry experts, like JohnHayes and ifranchise to help me. These franchiseprofessionals will lead you to a perfect match for your lifestyle, financialcommitment level, and the amount of time you want to spend running yourbusinesses. John will even help you to determine if franchising is right foryou; It may not be. 
My advice?Set a time limit for yourresearch, and then A-C-T.  Sign the papersand start your journey. You'll be glad you did. 
For me, the story ended very happily. Isold my franchise in 2012 for several million dollars from a startinginvestment of $240,000. Today, I focus my talks and workshops on howfranchisees can be more successful by applying some of the principles I adheredto: Building layers of loyalty, being truly competitive and running a numbersdriven business that focuses on making the profit that you want to make andenjoy the lifestyle that franchise ownership can bring. 
Maybe I was lucky for a reason.  
Christy Wilson Delk delivers talks andworkshops at owner conferences that encourage franchisees to be more strategically focused on buildingrevenue and profits. Please contact her at ChristyWilsonDelk.com or407.399.5554 for more information.  
Visit FranchiseExpo.com where you can search for opportunities by industry, investment level and area while researching the franchise industry as a whole using its free resources.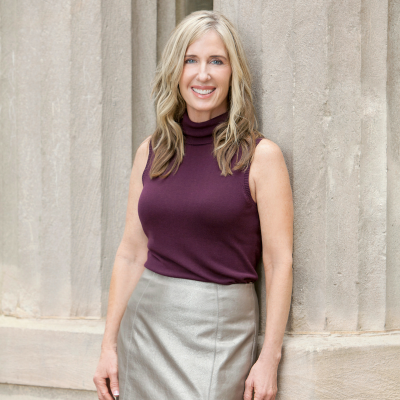 Christy Wilson Delk
Speaker | Writer | Educator
4 of the Best Franchises to Open
Opening a franchise is a long term goal for many hard working people with an entrepreneurial spirit. Here are four of the best franchises to open to find the success you seek.
How to Make Money with Coffee
We measure the cost of certain things in coffee. Why? Because we nearly all drink coffee and many of us drink it every day. At this point, anybody with a business-oriented mind should be looking for an opportunity.
Can I Just Take It Out of Their Paycheck?
According to the Department of Labor, deduction policies pertaining to reimbursement for damage to, or loss of, company property may only apply to non-exempt employees; deducting from the wages of a salaried overtime exempt employee for the same or similar reasons may run afoul of the FLSA.