Mine Metrics to Ensure Franchise Success
This summer, I had the privilege of presenting to a restaurant service franchise at their owner's conference in Orlando, Florida. I live just outside Orlando, and the conference organizer wanted to give one of my books to each attendee. (That was a very easy 'yes!').
The CEO asked me to focus on helping franchisees manage their metrics.
Translation: Teach them a method to make more money. A happy franchisee equals an even more pleased franchisor. Tom had done his homework and knew that I spent a lot of my time as a franchise owner focused on metrics because it works. He felt the Zees were leaving money on the table with their existing accounts by not focusing on one of the most valuable services offered.
I'll include a snapshot of the outline for the summer workshop (Part 1) and briefly summarize (Part 2) how franchisees can ensure their success in 2019 and 2020.
Part 1 – Mine Your Metrics for Revenue Gold
Step One: Know Your Numbers (weekly/monthly/annually)
Specifically, your revenue, your primary expenses, those of the top performers in your system, and your industry in general. I made a habit of going into the office one Sunday a month to compare numbers, check business cycles and expenses.
Step Two: What are you missing?
Break down your numbers and study them in detail. What part of the service or product your franchisor is promoting is low or missing? What portion of your expenses is significantly higher or lower? These are the puzzle pieces of your franchise that need attention.
Step Three: Determine the impact of dollars.
If you address the shortcomings by promoting new or different services and decrease expenditures to be in line with the top performers, what will be the net effect? How will that increase your earnings?
Step Four: Create your plan.
Plan programs to support the changes you want to see. Put an incentive or reward program in place. Create excitement within your franchise and include your clients in the communication to kick start your initiative.
Step Five: Be consistent.
Review consistently and communicate the positive increases for products and services on a weekly or bi-weekly basis. As you examine your expense changes, let your team know that what you are doing is working. (Ex: I had a considerable expense number for maintenance of the flooring. Every time I saved money with a 'spot-clean' on our carpet instead of a full clean, I bought lunch for the staff. They had earned it, and it was fun and straightforward.)
Part 2 – 5 Ways To Ensure Franchisee Success in 2020
List
5-6 key prospects, existing clients, or community organizations you want to develop in 2019 and establish communication with them in January. Make a direct commitment to meet, provide information, and then engage at a later time to further assess their needs and your opportunities.
Decide
A) How much money you want to make in 2020.
B) How much additional revenue you need to generate to earn that amount.
C) Develop two metrics (numbers) to help you monitor and control your progress and expenses in the coming year.
Review
Your existing client list and figure out who your "Sweet Spot Client" is. (This is not your favorite client, but the one that adds the most value to your business.) Then, create a profile for your "Sweet Spot Client" and start to focus your resources on getting more strategically. Share your profile with your team.
Commit
"Go Big" with Strategic Leadership in 2020.
What will you do to impress your employees and clients? They need to know that you are serious about your business and their loyalty. Layout your timeframe and share it with your team and clients, as appropriate.
Scan
Take stock of your Competitive Advantage in your local market. Is it enough to sustain and grow your business to meet your profit goal in 2019? Now is the time to figure out how to strengthen your business. Find out what your customers value about your business and what they don't. (If you are not sure what they value, ask them! No shame). Are you taking advantage of all franchise programs? Inquire if you aren't sure.
Cheers to your success!
Christy Wilson Delk is an Adjunct Business Professor at Rollins College, former franchisee and an industry expert contributor. Her book, Adventures in Franchise Ownership, can be found on Amazon and BarnesandNoble.com.
Go to ChristyWilsonDelk.com or email Christy@ChristyWilsonDelk.com to discuss conference planning, bulk purchasing options, and media opportunities.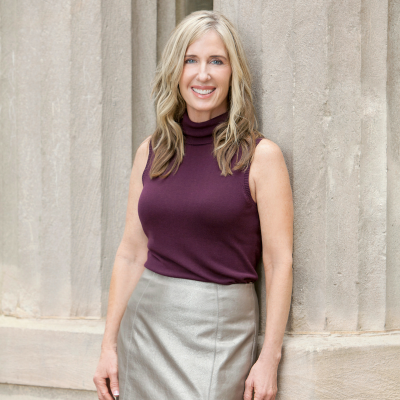 Christy Wilson Delk
Speaker | Writer | Educator
Veterans Make Excellent Franchisees
Many veterans in the course of their active military careers, manage to save money for future business opportunities. Here are a few proven reasons why veterans make good franchise owners.