Master Franchises - The Basics
If you are interested in purchasing a franchise, you might have come across the term "master franchise". Even if you already own a franchise, you might not know exactly what a master franchise is. A master franchise is a specific type of franchise. Not a "type" in the sense that it's a franchise in a specific industry; a master franchise can be a franchise in just about any industry. It has more to do with the master franchisee's relationship with the franchisor, as well as with other franchisees in the same area. Be The Boss works with several companies who have master franchise business opportunities on offer. But before we get to those master franchise business opportunities, let's go over just what a master franchise is, first.
Franchising
There are many advantages to franchise ownership. First, in terms of day-to-day operations, you get to be your own boss. And what red-blooded American doesn't, at least on some level, want to be their own boss? Second, your success is more directly tied to the success of your business. How many cases can you think of where hard working employees make a business succeed but then don't themselves get to reap the rewards of that success? Or worse still, when they work hard and then get laid off? Owning a franchise means that if your business succeeds, you succeed.
Even with all the autonomy you have as a franchise owner, you're still not left to fend for yourself. The franchisor provides you with training, support, and a template for success. They can give you other benefits, too, like protected territories, deals on parts and equipment, and, of course, an already established and recognized brand name. All in all, franchise ownership is a pretty sweet deal. Are master franchise business opportunities as appealing?
Master Franchises
Above describes how franchising works. But how does master franchising work? Well, imagine the same agreement between franchisor and franchisee, but instead of being charge of running one specific franchise location, the franchisee in question is in charge of an entire geographic area. It could be a whole city, county, state, maybe even a country. Essentially, a master franchise is a franchise to whom the franchisor bestows increased authority. Effectively, the master franchise acts as the franchisor to all the franchisees and prospective franchisees within its given jurisdiction.
Obviously, individual cases will vary. Every contract between franchisor and master franchise is different and can confer different responsibilities and privileges, but at least now you know the general idea. It delegates the responsibilities of the franchisor to the master franchise. Running a master franchise is more work, but the potential payoffs are all the greater for it. Rather than run just one franchise location, you can purchase the right to sell more franchises in your given area and reap those rewards.
Master Franchise Business Opportunities
Be The Boss can connect you to multiple master franchise business opportunities. There are master franchise business opportunities in a number of different industries, including quick service restaurants (QSRs), tax services, fitness centers, tire shops, pet food stores, and more. To learn more about our master franchise business opportunities, please get in touch with us today.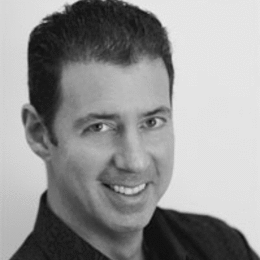 Rob Lancit
Vice President-Internet Brands, MFV Expositions
Franchising Over Fifty
Owning a franchise can be a profitable investment. These advantages lie primarily in accumulated wealth and in past business experience.