MARLANE GRAPHICS
PROVIDES A FULL RANGE OF COMMERCIAL PRINTING SERVICES
Marlane Graphics, established in 1987, has a long history of building lasting business relationships with our clients. From personalized design support, through high quality execution, through customized delivery - our service is what sets us apart. Every job, big or small, gets that same dedication to quality and service.
We are a full service print provider for multiple business sectors. Having experience in the franchise sector as well offering on line print procurement for both franchisor and franchisee support.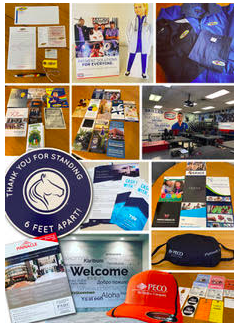 Our Offerings include:
wide variety of print capabilities from business cards to complex marketing programs
branded apparel
promotional items
large format printing
printed mail marketing
printed matter inventory/ distribution
Seamless transactions across the national/local spectrum of your business units
Contact us today:

Marlane Graphics, Inc.
1526 Valley Forge Road
PO Box 975
Worcester, PA 19490-0975
dbradley@marlanegraphics.com
www.marlanegraphics.com
610-222-4261 Office
215-421-6652 Cell
Miller, Ross & Goldman
Over our 20+ years in business, Miller, Ross & Goldman has recovered millions in lost revenue for Franchisor Clients in virtually every industry. We will successfully recover past-due royalties, marketing fees and event costs quickly, while actually bridging your Franchisee business relationships and ensuring more disciplined financial compliance in the future.