Marketing Differences Between Franchise Buyers and Franchise Leads
Take any subject matter and you will find the mildly interested and the obsessed, and a few individuals in between. There are those interested in history, and then there are historians, or we could compare a casual sports fan with the guy who paints his face on Sundays and knows every play ever executed by his favorite football team. The same is true in franchise marketing Leads. Some leads may not have a true understanding of what a franchise even is, while others are already asking questions about Item 19s and Discovery Days. When looking for potential franchise owners, it's important to capture leads where they are in their decision process, and then nurture them from that point. How you approach them from the outset could make or break the deal in the end.
Franchise Leads Sales funnel
Each individual lead should be catered to in a way that is customized. We don't want our sales funnel to operate like a storm drain, picking up all demographics and sucking them all in at the top. This results in a large quantity of lesser quality leads, a lot of extra work, and more losses than gains. To get the very best prospects, they don't all need to be captured at the top, we don't necessarily need a lot of them at once, and we certainly will gain better results by meeting them where they are.
When we remind ourselves of the basic key elements of a sales funnel, they are, from top to bottom, Lead, Prospect, Qualified Prospect, Committed, and Transacted. The further they travel toward the bottom of the funnel, the higher the possibility of a closed deal.
Franchise Leads vs Franchise Buyers
Franchise buyers and franchise leads are very different types of leads. Buyers have already decided to buy. They've been exploring franchising, they understand the industry, they just don't know yet where they will enter it. They don't have clarity on what they will buy but they already know why they want to make the move. Buyers are searching for keywords pertaining to franchising. The education they want and the message they respond to is specific, not generalized.
Franchise leads are very different from franchise buyers. There are two kinds – those thinking about business ownership, and those who are not thinking about it at all. Those pondering individuals may seek information on how to start a business, how to fund it, or what the differences are between a start-up and a franchise business model. The questions they have are more "general business" questions at the very top of the funnel. The second kind of top-of-funnel franchise lead are those who have not thought of business ownership at all, but when presented with the idea are curious enough to learn more. They've never thought about being their own boss but quite like the sound of it for a myriad of reasons yet to be discovered.
The messaging you use in digital marketing campaigns will vary greatly through each phase of the funnel. You can't capture top-of-the-funnel leads with bottom-of-the-funnel language, nor will you find these leads gathered in the same places. Are they hovering on top and waiting to be escorted slowly downward or have they already jumped in with an eye out for an expert of the deep? As a franchise digital marketer, the better you are able to answer this question, the better your closing ratio is bound to be.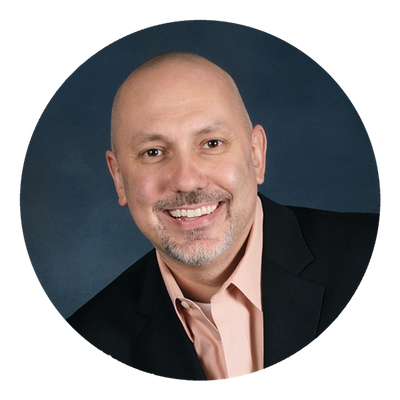 Matthew Jonas
President of TopFire Media
Franchise Jargon: What Does It All Mean
Are you new to franchising and wondering what all the lingo, jargon, acronyms and abbreviations mean? You're not alone! I think the first question most people have is why abbreviations (abrv) are so important.
What Is Neighborhood Marketing?
Neighborhood Marketing is an old concept, but it's as relevant and fresh as any current technological mass media campaign. It's about targeting your marketing efforts on specific neighborhoods.