Making Your Franchise Your Own in the Digital Age
You've found a brand that you connect with – so much so that you've taken the leap into franchise ownership. Great! But, wait – what happens after you sign on the bottom line? You know that you can't just open the doors and have customers line up outside them. How do you go about making this 'business in a box' your own – and make your investment pay off?
The good news – the digital age has made it easier than ever to connect with your customers. How do you best take advantage of all of the amazing opportunities presented by the Internet? You aren't starting from scratch – the experience of the franchisor and their established franchisees can guide and support you – let them. They should be willing and able to provide you with the tools needed to hit the ground running – and make your franchise a success. At the same time, look for flexibility and customization whenever possible – you need to put your own stamp on these tools.
Capitalize on brand cachet – using your own business intuition.
Carve out your own niche– identify your target audience and develop a localized marketing strategy to reach them. Rely heavily on the content supplied by the franchisor – check the centralized information hub/web portal/digital repository often (they do have one, right?). Decide what can be used for your unique audience – and modify what can't.
For example: You want to run a menu special on fresh Maryland crabs at your national restaurant franchise. This is a unique item to your specific geographic location, and not available at any other location. You should be afforded the ability to localize your website while maintaining brand standards and messaging, as well as the overall experience customers have come to expect when interacting with the chain. After all, customers expect uniform experiences when they walk into a franchised store, regardless of who owns the business. They also don't expect to see 2-for-1 ice cream promotions in the dead of winter in Utah.
While the franchise brand may be the same nationwide, each location must tailor to the demographics, culture and needs of their specific region– or risk business catastrophe. If your franchise parent company does not recognize your business as a unique entity and give you the autonomy to do so – it's up to you to ask them why not.
Steve Press, President of Primero Systems, is instrumental to the company's software development success. Steve is a product visionary, overseeing the development of content management solutions and operationally-vital business systems. He is the principal designer of Primero Systems' powerful web CMS platform, Webtreepro, which seamlessly manages and publishes content across any number of sites to help franchise organizations thrive in the digital age. For more information, visit www.primerosystems.com.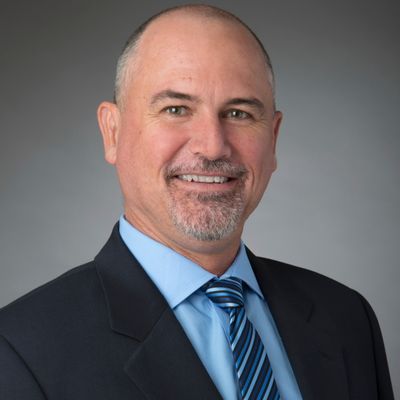 Steve Press
Primero Systems
Franchising, A Strategy for Added Value
To be successful in franchising, it's the franchisors responsibility to listen to you and adapt to your needs. Those of us who work directly for a franchisor, recognize that we have a profound obligation to ensure the future success of YOU, our franchisees.