Low Cost Food Franchise Options
"You got to spend money to make money." Is this really true, though? Aren't there countless stories of people who made it big starting out with two dollars in their pocket or working out of their garage? There are some stories like this (perhaps more than we think because we tend to hear about every single one of these success stories) but generally the old adage is true; you probably do have to invest in yourself and your business to achieve any significant success. But that doesn't mean you have to spend a lot of money to make money. In the world of franchising, there are many low-cost options that can lead to big profits over time.
Low Cost Franchises
Franchises don't come cheap. These are businesses that you are buying from franchisors. Sometimes the franchise fees themselves are very low, but even so, the startup costs required to get most franchises up and running are considerable. After all, these are business dealings.  Nothing you buy for personal use can really come compare. A computer, a tailored suit, a wedding dress, or even a new car; most of these will still fall far short of the investment required to buy a franchise. Apart from buying a home or ridiculous luxury goods, nothing you buy for personal use is likely to come close. So, keep this in mind that you are making a business investment, not merely buying an item.
Some franchises can cost a million dollars to buy and start up. And some of those are worth that money because franchise ownership can bring with its serious profits. And of course, you don't need all that money available to you in liquid capital. There are often many financing options available when buying a franchise. Having said all that, $1,000,000 is still beyond many people's means. And that's OK because there are plenty of low cost franchises that you can purchase and set up for half that price or less.
Low Cost Food Franchises
If you want to buy a franchise but want to minimize the cost, you have many options. You could buy a senior care franchise, a landscaping franchise, a painting franchise, or one of several others. But, some of the most popular types of low-cost franchises are food franchises. That's right, the one type of franchise that is perhaps more synonymous with franchising than any other is available in a low-cost form. Of course, not all food franchises are low-cost, but you do have a number of options to choose from if you want to buy a low-cost food franchise.
One type of low-cost food franchise you can consider is a waffle restaurant. Waffles aren't difficult to make or are even that expensive to make, even with high quality ingredients. Dessert franchises also work well as low cost food franchises because desserts aren't very big and making them often requires less overhead than full meals. But it's not as if full meals are out of the question, either; you can get a high-quality barbecue franchise for a relatively low cost.
Be The Boss
To learn more about low cost food franchises and to find out if there are any low cost food franchises for sale in your region, please get in touch with us today.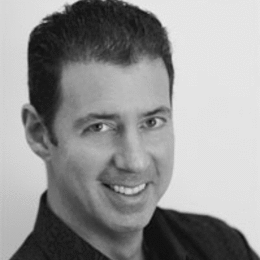 Rob Lancit
Vice President-Internet Brands, MFV Expositions
10 Tips for attending a franchise expo
Most people attend an expo unprepared and that's a mistake, so the first several tips will help you get prepared. Here tips for making the most of your next trip to a franchise expo.
6 Reasons to Buy a Sandwich Franchise
Entrepreneur's Franchise 500 List is still loaded with fast food franchises. And one of the most popular types of QSR is the sandwich franchise. Here are six reasons to buy a sandwich franchise.