Localize That Content!
The power of localized content cannot be underestimated in the franchise world. Say you send out a promotion on behalf of your franchisee in south Florida for winter coats and snow shoes. While that would work for your franchisee in Michigan, it wouldn't be appropriate for a location in south Florida. It's non-relevant information like this that can damage customer relationships and hurt your business.
Localized dynamic marketing content is more than just a buzz word for franchises … it's a necessity to building your business and setting up your franchisees for success – with content that is timely and targeted. The concept of localized dynamic marketing content is certainly not new – but what if you could automate the distribution of your marketing programs by creating a localized landing page for each store location? Now we're talking!
Let's explore the idea behind the localized landing page. Imagine a landing page that is rendered uniquely for individual store locations – including information such as address, hours of operation, phone number, directions, employee bios, graphics, pictures, store logo, etc. Rather than competing with your existing promotion management and CRM solutions, localized dynamic marketing content can complement your marketing software by providing relevant consumer-to-store engagement and enhanced user tracking – all the while eliminating costly web page development. Here's how it works:
Once your marketing department creates a specific campaign they wish to distribute to a targeted audience, content is automatically updated with the promotion and localized store information via an integrated web service.

Now it's time to campaign to a target audience and select the electronic distribution method(s) for the promotion (e-mail, social media, etc.). A call-to-action link is embedded in the outgoing message with the landing page and store ID as well as the unique customer ID.

When the customer opens the communication, he/she selects the outbound message link to learn more and is delivered to a dynamically-generated, detailed store-specific landing page providing a full-range of content – including video, slideshows and Calls to Action (CTA) such as buy-now links, etc.

Because the outbound marketing link contains the customer ID, you are able to automatically gather key analytics from the user – such as time-on-page, link selection, technologies used (browser, etc.), overall behavior and demographics.

With this collected data, your marketing department will have the resources to effectively evaluate individual interaction with each customer and their level of engagement with your content – across numerous devices and sessions. From information gathered, engaging remarketing campaigns can be created that are tailored for each customer.

Your CRM software is also automatically updated with the insights gathered from the landing page's call-to-action. The gathered analytics build onto your customer profile for the next campaign with attached promotions.
Does this all sound too good to be true? It's not! If you aren't taking advantage of localized dynamic marketing content, there's no time like the present to start.
Steve Press, President of Primero Systems, is instrumental to the company's software development success. Steve is a product visionary, overseeing the development of content management solutions and operationally-vital business systems. He is the principal designer of Primero Systems' powerful web CMS platform, Webtreepro, which seamlessly manages and publishes content across any number of sites to help franchise organizations thrive in the digital age. For more information, visit www.primerosystems.com.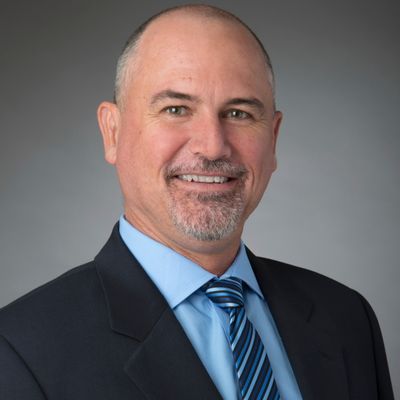 Steve Press
Primero Systems
Can My Business Be Franchised?
Many business owners consider franchising because it multiplies and maximizes a company's profit making potential. Here's how to decide if your business might benefit from becoming a franchise.