Local Franchise Marketing Strategies to Drive Traffic to Your Door and to Your Franchise Opportunity
As high-tech as our world is, there seems to be a societal need to not get lost in the digital realm of it all. Behind every click, post, and search, is a person trying to connect with another person, whether that be to buy a pair of boots or search for a franchise opportunity. People embrace technology because it is efficient and slick, but a personal touch, especially in business, is what goes the distance. Cultivating relationships is the foundation local franchise marketing is built on, and the reason why personal customer service and community outreach will be at the forefront of marketing strategies in coming years.
Look in the Mirror
A key step in successful marketing is to do a self-inventory on the reputation of your business. How are your online reviews? What are people saying about you on social media and, more important, how are you responding? Make sure your business appears via local search and geo-target your ads across digital platforms, but be sure to keep an eye on what people are saying about you once they find you. Reputation management software and service providers are abundant. They can be a good investment to ensure that your online reputation trends positively, and keeps driving new and loyal customers to the doorstep – whether literally to a local store, or virtually to a franchise opportunity.
Act Local
Put your business or concept in front of your neighbors and prospects in a way that is proactive. Networking with other businesses is crucial. A great way to do this is to join the local Chamber of Commerce and other business development associations. As a member of these organizations, not only do you learn about and have a say in what happens within your business community, but you put a face on your brand that other business owners will recognize and refer to.
For example, a realtor refers an interior designer, who refers a tile installer, who refers a plumber. Or, a local small business owner may just be a perfect candidate to add-on a franchise opportunity to his or her existing portfolio. In addition to referral benefits, Chambers of Commerce often provide, for a fee, lists of their members as a resource for B2B marketing efforts.
Give Back
People appreciate businesses that support them and their families. Most communities host a myriad of events in constant need of volunteers, participants and sponsors. These activities provide visibility for your brand, while authenticating your commitment to your community. If spectacles and large crowds don't appeal to you, an article on Fitsmallbusiness.com suggests creating a guide[1] for an event instead, and then offering it to your customers as something of value. This aids customers and promotes the event. Local sports teams provide significant advertising for sponsorships as well. This type of community involvement can help not only build a local business, and can build credibility in the eyes of potential franchisees, as well.
Be Authentic
There is no better place to drive leads than social media, and not necessarily with ads. A third of the country posts on Instagram, eighty percent of Americans exist on Facebook, and Pinterest's 200 million users drive 25% of all referrals to retail websites[i]. Social media platforms have become the "neighborhood within the neighborhood." Consumers and clients expect to be able to communicate directly with businesses as easily and effectively as they do with their friends and family. This is the place to build relationships and create a rapport with locals. Reply to comments, provide resolutions, engage with contests or giveaways, or simply ask for feedback. Direct, authentic communication with your target audience provides the human element in a digital landscape, ultimately bringing people to your door. Plus, by creating an authentic, responsive online presence with customers, you help showcase your company as being equally real and present for potential investors, too.
Successful local franchise marketing is built on relationships
Successful local franchise marketing is built on the ability to create relationships with your target market, whether consumer, commercial or investor-based. What we have always understood about the importance of customer service has found its way into the digital sphere. It's not rocket science. Be one of the good guys/gals to keep your online reputation intact. Live, work and volunteer within your community. Create a genuine and transparent persona on social media and other digital platforms. This multi-pronged approach is a perfect blend of technology and the human touch, a solid foundation from which to launch your next key marketing strategy.
[1] https://fitsmallbusiness.com/local-marketing-ideas/
[i] https://www.shopify.com/blog/6058268-how-pinterest-drives-ecommerce-sales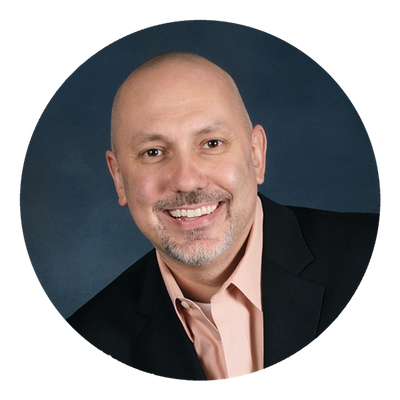 Matthew Jonas
President of TopFire Media