Lean Growth Through Franchising
The attraction of franchising as a method of company growth is that a proven track record, validated learning and measured results can maximize value and minimize risk. The basic principles of Lean Growth theory, an offshoot of The Lean Start Up entrepreneurial craze, is similar. An established business owner can retro-fit lean theory into its performance history and business model. They would have most likely implemented various aspects of the lean theory Build-Measure-Launch model. Most likely the firm developed to the point that they have tested and refined their Minimum Viable Product. If they are serving a continual repeat customer they are most likely in a lean growth mode. If the company's current growth is a factor continued learning—not new product growth or bursts of marketing and promotion—then the business has benefited from Lean Start Up principles.An established business is more likely to have incorporated lean growth strategies that propelled their longevity and success. If so, the firm may be ready for lean growth through franchising.
A potential franchisor who has managed several locations and has been in business for several years has truly implemented lean growth theory. They may have started out with every traditional business plan yet they responded or pivoted in reaction to their customer, profit and competitors. ;Lean growth strategies are based on a firm being able to respond to validated learning so they could solidly progress Suppositions would have to be measured and authenticated as true drivers of long term sustainable growth. A business who is considering franchising their business model may have experienced pivot points that fine tune their business formula.
The U.S. Small Business Administration (SBA) is much more likely to guarantee a loan to a franchise than many other types of businesses. Although Small Business Administration reports that 2015 had the highest level of venture capital investment since the year 2000, investors are funding fewer startups and are more favorable to later stage established firms. While lending and investing overall remains stagnant, purchasing or expanding an existing business is more favorably received by both lenders, investors and the SBA.Franchises are 14 % more likely than other businesses to get a bank loan.
Lean growth through franchising should be considered as a way to validate the learning of a potential small business owner that has experience true success. Largely they have had the time to validate all that they have learned. Before another branch has been opened, it will be advisable to explore the costs of self-investing versus franchising the idea through another investor. If you are seeking expansion capital from investors and other capitalists, you should be prepared to relinquish some control. Some investors attempt to modify the proven business model. That could contradict the very basis of the firm's lean growth.
The value of the business can be an indicator of what the investment should be to create another unit. Lean growth strategies should be used to contrast and compare modes of expansion. Would it be more profitable to bankroll a company's expansion versus allowing potential franchisees to replicate the firm's successes?One way to determine the value of expanding into another unit is to do a business valuation. That would give an estimate of what level of startup costs would be involved. Or, what would it cost to purchase this business? The beauty of franchising is that some other firm would invest in the expansion. With lean growth principles in place, a potential franchisor can persevere and expand with control.
Research is a vital part of the franchise buying process, and BeTheBoss.com makes this much easier to do.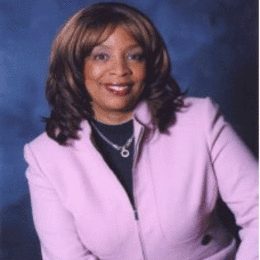 Elayne McClaine
Regional Director
Going for Gold in Brazil
Brazil is now the center of the sporting world as Rio de Janeiro is hosting the XXXI Olympic Games and, as it is usually the case, the host country gains notoriety far beyond the matches, the meets or the games themselves.