Latest Social Media Platforms
Latest Social Media Platforms making it easier for businesses to engage with customers
The launch of Periscope, the launch of Facebook Livestream and the rollout of new small business tools on Facebook are just some of the recent significant social media developments giving businesses greater ability to interact with customers using rich media. Today, social media delivers many options to marketers to help deliver engaging, cost effective and high impact marketing.  Multi-channel campaigns, video, and digital advertisements are fast becoming the new standard and, with access to a range of cost effective and intuitively built tools on the market today, videos are now much easier to create and execute.
Let's take a look at just some of the latest updates from the major platforms business:
Viral Videos and Ad Placement:
The short-form video has reinvented social media across all platforms. Facebook has recently started selling video ads on behalf of other companies including Mashable, Daily Mail and USA Today Sports Media Group. This move could intensify the competition between Facebook and Google. Marketers now have even more opportunities to take advantage of Facebook and become a part of the viral video explosion online.
To create a video ad for Facebook, click to create a campaign, select "Get Video Views" as the objective, set your targeting, budget and schedule, select your video and create a simple and clear message that encourages viewers to watch your video.  Utilizing Audience Network will allow for those third party sites to have in-stream and in-article video ads. The delivery in each third-party channel will match viewers' expectations of the site or app they are on.
There is something about summer that has social media users buzzing.  Facebook reports that mobile posts and sharing of video content increased by 26% and 42% respectively, during summer of 2015. This summer in particular should be very busy on social with the 2016 Olympic games in Rio – posting, liking and replaying video content surrounding the games should factor into this Summer Social Spike. Facebook reports that the most popular summer topics from 2015 were:
These are all important figures and statistics for those looking to maximize their summer season outreach, perhaps keeping these popular summer topics in mind when creating content and compiling posts will gain you those extra likes you've been searching for.
Twitter recently announced that "@names" would not count in the 140-character limit as well as media attachments (photos, videos, GIFs, and polls) allowing more content to be included.  Contrary to popular belief, links will continue to be included in the 140-character count.
Retweeting and quoting your own tweets will soon be possible with Twitter enabling a marketer to repurpose content or highlight a past tweet.  Using ".@" will also be a requirement of the past.  Users will be able to mention a handle at the beginning of a tweet without having to add a "." to the beginning.   All of these recent updates will be rolling out in the coming months, but the famous 140-character limit for content will remain the same.
Twitter is also testing a live-streaming button inside their mobile app. This new feature is to create an easier live-streaming experience in order to compete with Facebook Live. Businesses can take advantage of this easy to use service to speak directly to their audience in a short-form video, which is much easier to digest and less of a time commitment for followers to engage with.
Instagram Video Ad Spend:
With an audience of roughly 400 million users per month, Instagram has the reach that marketers and advertisers are looking for. Add Facebook data in, and targeting your audience can become quite simple and cost effective. Creating video ads on Instagram is easy and a great option for low marketing budgets Instagram ads are managed through Facebook and can be targeted to align to your desired audience.
Facebook Messenger and Customer Service:
Facebook reports that more than 900 million monthly users are on Facebook Messenger, for both business and personal use. From a business perspective, customers can reach out to a company through messenger to ask a question, request a demo, provide feedback or set up an appointment.  Facebook has added business friendly tools to help engage with customers more efficiently.  For example, there is a custom greeting that can be set in place to welcome people that have sent your business a message.
Everyday, social media is becoming more sophisticated and delivering new features for business to leverage in their social media marketing.  While it may at times seem overwhelming, the key take-out for a franchise system are:
While content is king on social media, video is the new ruler!
Live streaming video is easy and accessible – so think about capturing real time content at events this summer and sharing (as an example)
Leverage social media for transactional engagement with your active customers – extending your customer service practices to social media.
As we look forward to what the rest of 2016 has in store for the social media world, let's take advantage of the innovation today.  We challenge you to step out of your comfort zone and try something new with your social media campaigns.  Enjoy!
Visit BeTheBoss.com where you can view franchises by industry, investment level and other factors that will help you find exactly what you're looking for.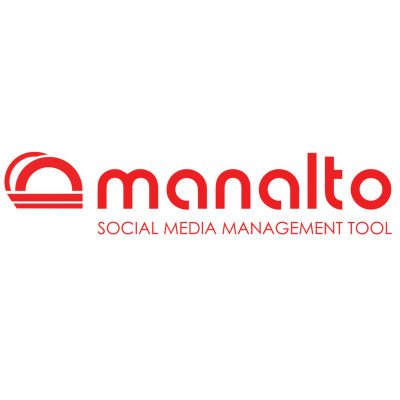 Manalto
Marketing
What Are The Most Profitable Franchises To Buy?
You want to be your own boss. You want to enjoy what you do. You want to provide a service or product that people want. But you also want to make money. What are the most profitable franchises to buy.
Social Store Marketing
If you operate a local or regional franchise, be it a restaurant or a car wash or in-home senior care business and you are not managing your social and digital marketing carefully, you are missing the most impactful source of local customer acquisition.