Labor Shortages in the Food Services Market: Why Some Franchises are Thriving, and Some Are Not
By: Harold Kestenbaum
Franchise owners in the food industry are feeling the brunt of the labor shortage that has plagued businesses, large and small, in a post-pandemic world. Early in the pandemic, restaurants struggled from shutdowns, consumer wariness, and limited capacity restrictions. As those things have improved in recent months, employers have been struck with a new problem – labor shortages.
Food service franchises of all varieties (QSR, casual contemporary, full-service, etc.) are still struggling to return and maintain staff levels to one hundred percent. Help Wanted signs line windows alongside notes of apology that they are "closing early due to staff shortages." Servers let diners know ahead of time that "the wait might be a little longer" because the kitchen is short a chef, or restaurant social media pages announce a change back to curbside pickup or delivery only.
This summer, employment at eating and drinking establishments has been down 12% nationwide; that's 1.5 million jobs below pre-pandemic levels.
Still, some franchises in the food industry have thrived through the pandemic, enough that the transition back to full operation was smooth and uneventful. For those establishments, there is something different happening in their kitchens and on their dining room floors. In those restaurants, not only did staff stay, but they all pitched in and worked more. Why is that?
Workplace culture is as important as business strategy because it directly affects employee engagement, productivity, and retention rate. A franchise owner who provides a positive work environment and values their employees is bound to have those sentiments reciprocated when times get tough. For example, when it came to the pandemic, or any economic disaster that affects a business, it is the way the boss treated the staff a year prior that will determine the staff response in the present.
A local bar owner who is considerate about scheduling, takes interest in the personal and professional goals of their staff, pays well, and provides other perks, is positioned much better during a downturn than one who doesn't. For this franchise owner, the staff's first inclination during a problem is to step up and ask how else they can help versus stepping down or disappearing altogether. The phrase, "teamwork makes the dream work," is especially true when things aren't going well.
Franchisees should take the time to survey themselves on a regular basis. How are they treating their stakeholders, and every member of their staff? Do they know the skillset of each team member? There is no time like the present to find out your prep cook is a social media marketing major at the local college.
Plus, staff members are typically community members. A terrific workplace culture will make cheerleaders out of staff, who spread the word among their communities. Crowdfunding usage doubled from 2019 to 2020, as employers and employees alike asked their communities for help. Instead of taking out a loan for $25,000, local support can fulfill the financial need $25 to $500 at a time.
Franchise owners are fortunate to have businesses that are typically positioned better "by design" during rough patches. A franchise is part of a larger network that comes with a business model in place, and a dedicated support team to help guide through any kind of turmoil. Creating a positive work culture is a way for franchisees to bolster that business model and keep operations running smoothly.
The franchise lawyers at Spadea Lignana are responsible for drafting and maintaining Franchise Disclosure Documents, searching and filing trademarks, helping with M&A due diligence, litigating disputes and handling general legal needs for hundreds of franchisor and franchisee clients nationwide. The experienced partners have been executives for national franchise brands, and some were franchisees themselves, providing an unmatched business perspective giving clients real world practical solutions. Visit www.spadealaw.com.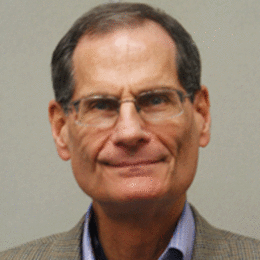 Harold L. Kestenbaum, Esq.
Partner, Spadea Lignana Attorneys at Law
Mistakes Will Cost More Than You Think
Most people who start independent business, i.e. not a franchise, eventually will say: I made too many costly mistakes. Those mistakes may or may not kill the business, but they will reduce the amount of money that an owner can pay to him or herself.
The Empire Rules Unchallenged
Visit BeTheBoss.com where you can search for opportunities by industry, investment level and area while researching the franchise industry as a whole using its free resources.