Know Your Story: Set Your Franchise Apart with a Uniquely Positioned Brand Story
By Mark Siebert, CEO, iFranchise Group
When you think about what keeps customers coming back to their favorite brands week after week, the answer usually lies in the right mix of quality and consistency. But building a loyal customer base is not always about flash, free giveaways, or wall-to-wall advertising. It's building connections by identifying and communicating with the audience, often through storytelling.
Similarly, to really succeed in franchise marketing, as a franchisor you need to start with a powerful brand story that draws in potential franchise owners on both an emotional and logical level. It must inspire and motivate the prospect to action. And it must be uniquely your story.
That's a lot of heavy lifting for a story, especially when it comes to setting your brand apart from the competition. The acid test for your unique brand story has always been this: If you could substitute a competitor's name for yours in your messaging, you have failed to differentiate yourself. Remember, in franchising, everyone will claim to have the best concept. Everyone will claim to have the best support. Everyone will claim to be the most responsive. If you cannot explain why you are better in a way that is unique to you, however, then your story has a gaping hole to fill.
There are dozens of ways for a company to differentiate itself. The easiest is often found at the consumer level. Those fortunate enough to be the first into a new industry or niche can seek to attain the position of market leader. To achieve that status, the franchisor must generally grow rapidly enough to achieve significant brand presence and recognition.
Franchise companies can also differentiate themselves based on the size of the initial investment, their target audiences (either at the franchisee or consumer level), targeted geography, services provided to franchisees (quality or type), and even the overall franchise structure (fees, etc.). Regardless of where this differentiation occurs, it is imperative that the franchisor stake out the areas where it wants to excel, develop a unique selling proposition (USP) around those areas, while also acknowledging where it will allow its competitors to play unchallenged.
When positioning your brand against your franchise competitors, there are numerous ways in which you can differentiate your offer. But whether it is based on the consumer appeal or the franchise offer itself, if you want to capture a long-term market position, you need to be perceived as being the best at something.
I've often turned to retail consultant McMillanDoolittle's study on successful strategy, which states that you have to choose your "-EST" and focus on that position.
Using their model as a starting point, your franchise brand could choose to be best in one of five essential areas in order to "win" in the positioning game. When applied to franchise marketing, these categories could look something like this:
1. BiggEST — largest market presence or unit count
2. CheapEST — lowest investment or fees
3. EasiEST — highest levels of service and support
4. QuickEST — fastest business model implementation and start-up
5. HottEST — most on-trend concept
While a brand can choose to be two of these at once (e.g., biggest and cheapest, like the Walmarts of the world), it is a big mistake to try to be more than two. Companies that try to be all things to all people quickly find that they only succeed at being mediocre at everything — a guarantee of long-term failure. This leads a business to the place where bad companies go to die. Don't let that be how your story ends.
Instead, focus on your top one or two differentiators and prove yourself to your potential franchise buyers by telling the story of why you are those "-ESTs." Communicate these effectively and consistently across all available marketing channels: websites, social media, videos, presentations, and more. When you tell a franchise brand story that's built on your unique offerings, you'll not only set yourself apart – you'll give potential franchisees reason to connect with you for the long run.
Mark Siebert is CEO of the leading franchise consulting firm iFranchise Group. Reach him at 708.957.2300 or info@ifranchisegroup.com. His book is "Franchise Your Business: The Guide to Employing the Greatest Growth Strategy Ever."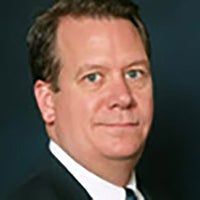 Mark Siebert
Founder of the iFranchise Group