Just How Much Coffee Do Americans Drink? And Does The Answer Translate Into Business Opportunities?
For any business to be successful, you need a lot of demand. Clearly there's a lot of demand for coffee in America. But is there enough demand to create more opportunities for coffee businesses?
A lot of Americans drink coffee. But how many Americans? And how much coffee?
About 65% of Americans drink coffee regularly. When you think about it, this number actually seems a bit low, doesn't it? It depends on what respondents to this survey consider to be "regular' coffee consumption, but a deeper investigation into the numbers reveals Americans' true affinity for the coffee bean.
44% of Americans drink at least two cups of coffee every day. Americans drink about 400 million cups of coffee every day! To feed this seemingly insatiable desire, America imports $4 billion worth of coffee beans every year! This makes the United States the world's leading consumer of coffee. USA #1!
The figures are clear: Americans love coffee. They drink a lot of it, that's for sure. What does this mean in a business sense? What business opportunities does coffee provide?
The top spot on the Franchise 500 list is occupied by a coffee shop franchise. The other most popular coffee business in the world mostly doesn't run on a franchise model in the United States and Canada. So, you might well think that these two coffee businesses swallow up the all the opportunities. Nope. Dozens more coffee shop businesses make big profits every year, as do tens of thousands individual coffee shop franchise locations. I don't know if we've mentioned this before, but Americans love coffee. And the demand keeps growing.
How do you make money with a coffee shop franchise? How do you know which coffee business opportunity is right for you?
First, you need to know which coffee franchises are looking to expand into your area. A third-party franchising facilitator –like Be The Boss– can help with this. Then you have to decide which coffee business opportunity is right for you. Look at what else these cafés sell. Coffee pairs well with a number of things: donuts, croissants, other dessert items, sandwiches, maybe even ice cream. Take a look at what's already in your area and what isn't in your area and figure out which coffee business opportunity will give you an edge.
Be The Boss
At Be The Boss, we can help you find the perfect coffee business opportunity for you. We can also inform you of what related beverage and food franchise opportunities are available to you. To find about coffee business opportunities that might be right for you, please contact us.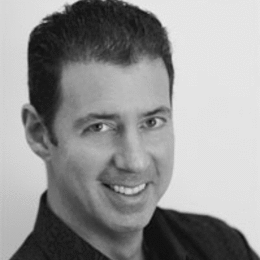 Rob Lancit
Vice President-Internet Brands, MFV Expositions