It Is State Registration Time Again...Is Your Brand Ready?
If you are a new franchisor, you're eager to get your brand launched and running. You have a Disclosure Document ("FDD") drafted and you're ready to introduce your brand to the masses…but are you ready to do business nationwide? The answer is…not just yet.
If you are a renewal franchisor, this is business as usual: it's renewal time! But do you know why you have to renew? And do you realize the fact that you should not have just one FDD to cover the United States?
There are a few states in which you may begin offering franchises almost immediately and that do not require "renewal," but there are other states that have additional requirements that must be met before you can start or continue selling your franchise system within their confines. These states fall into three different colloquial categories: notice states, business opportunity states, and registration states.
Why Is There A Registration Requirement?
Ever wondered why are there disclosure requirements? The federal requirements of FDDs were created as a deterrent to prevent overzealous entrepreneurs from preying upon an unsuspecting public. These requirements made mandatory certain disclosures that franchisors had to share to ensure that their models were on the level and not considered "get rich quick" schemes and scams. In most states, the federal guidelines are considered enough by state officials to convince their citizens of the legitimacy of franchisors and their intentions, but other states require additional information from franchisors to ensure the validity of their systems.
What Different Requirements Are There?
"Notice States" have statutes that require franchisors to, at the very least, notify state officials of the franchisor's intent to offer franchises in their states, provided the federal guidelines for FDDs are met. The notification process in most of these states is relatively simple and inexpensive, with some states not requiring any fees and others requiring nominal fees.
"Business Opportunity" states have statutes that require franchisors to distinguish their systems from those of entities that offer business opportunities for prospective buyers. I will explain the difference between business opportunities and franchises in a later article and video on our YouTube Channel. These states typically offer exemptions from their business opportunity laws for franchise systems, provided franchisors can confirm that their systems meet the federal description of what a franchise is. Obtaining permission from these states, in most cases, requires a bit more paperwork than the notification states, and fees range from minimal to somewhat pricey, up to $500 per year.
"Registration States" are states whose statutes are more stringent than federal statutes; the FDD must disclose or omit information that would otherwise be absent or present in an FDD that meets federal requirements. There are eleven of these states and they each have their own requirements; registration fees are the highest among this group with some exceeding $500 - specifically, California at $675 and New York at $750 for first time filers. The length of time to obtain approval from these states varies as well, from a couple of weeks to a few months, but they are certainly the most lengthy among the three groups.
Why Do I Care?
Offering franchises in the states that fall into the three categories without their consent can be detrimental to a startup franchise, with penalties for violations resulting in steep fines, the inability to offer franchises, and class D felonies in extreme cases. It is best to ensure that you have a competent and astute legal team in your corner to navigate these registrations to ensure that your franchise system runs swimmingly. Our firm has the benefit of possessing decades of invaluable franchising experience, with our lead attorney having been both a franchisor and franchisee in the past. Don't fret over billable hours; our firm operates on flat-fees and monthly retainers so you can contact us at any time, with as many questions you may have, without the concern of how much your phone call will cost you. With a nationwide presence, we truly are your Outsourced In-house Legal Counsel.
Contact us for a free consultation today and find out how Shelton Law & Associates is "YOUR Missing Piece™" to franchising success!
Get Help from a Franchise Lawyer
If you are looking to register your franchise, buy a business, start a business, franchise your business, protect your ideas or brand, obtain a visa to work in the U.S., or protect your future, Shelton Law & Associates is the best possible choice.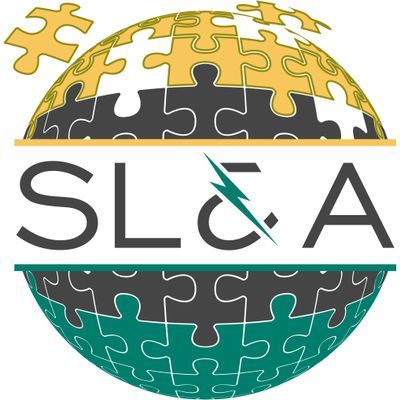 Shelton Law & Associates
Law Industry Expert
5 Must-Know Tips of Facebook Advertising
If you're still not convinced, you can check out millions of success stories whereby Facebook has helped brands with their brand awareness, consideration and lead generation.
Why Report Every 4 or 5 Weeks in the Restaurant Industry
It's a best practice in the restaurant industry to have a weekly calendar and "periods" not months that that contain 4 or 5 weeks each. Many larger restaurant concepts employ this approach as it brings more consistency and comparability to the numbers.