Is Your Data Earning Its Keep?
Data is the lifeblood of your franchise organization.
Your data fuels marketing and promotions, highlights KPIs, informs trends, enables responsiveness, and so much more. It's truly your most valuable asset. Operational data holds the potential to provide tremendous value at both the corporate office and franchisee level. But are you using it to your full advantage?
Operational data fosters a closer collaboration between franchisor and franchisee. Whether you own a chain of sandwich shops or a network of travel agencies, the business landscape is a very competitive one – and that's not changing any time soon. Any extra edge you can gain is a worthwhile one. Franchise-wide data integration is the key to getting a leg up on the competition.
Ready to put your data to work? Here's what you need to know to reap the benefits to your bottom line:
Knowledge Is Power
What if I told you that you already have what you need to make your franchise organization more profitable and successful? That's right: data.
Customer data is a huge asset. You've got it, and you need to make the most of it. This cannot be overstated. Effective use of customer data puts your franchisees in the driver's seat by enabling insights and helping them learn all there is to know about their customers: everything from age group, income level, zip code, gender – and more.
It's a fact: less than 0.5 percent of all business data is ever analyzed and used. That's a lot of wasted potential. The key to not becoming part of that unfortunate statistic is to get your data "talking." Don't let your data sit in an untapped silo. Rather, integrate it with all of the other available information across the organization. When data comes together in a meaningful way, the whole becomes greater than the sum of its parts. The result is knowledge gained – and knowledge is power.
Your Franchise Organization Viewed in a Whole New Light
Unleash the power of your data and gain a holistic view of your organization. The tying together of data "buckets" that were once separate repositories lets you see your franchise organization through new eyes and make more intelligent, informed decisions. By breaking the confines of siloed, bucketed databases, both you and your franchisees will emerge victorious.
Let's say, for example, every franchise operation has an accounting system that maintains financials. Most of these businesses also have a customer data repository and a marketing system that manages promotions, etc. There are likely also additional repositories for customer service data and vendor information. The key to data integration is to connect-the-dots between these silos of valuable information.
Once the disparate flows of incoming data have been combined into one central repository, the data can be collectively analyzed and used for everything from tailoring promotions to deciding where to open your next location. Using all of the insights that your operational data has to offer will help improve the bottom line.
Accurately Target Customers
Let's briefly discuss one of the most important things that franchise-wide data integration enables. Do your franchisees 'get' their customers? Does the content put out by your franchise resonate with and speak directly to the people it's targeted to? If not, data integration and the insights it brings will help.
The big benefit here? Content that is personalized and unique to specific customers. When promotions, features, upcoming events, and so on constantly change to reflect the target audience, marketing gets more precise – and the odds of conversion are greatly increased. If you have access to all available data on a particular repeat customer, triggers can be set up so that the website will auto-generate content that's personalized for them.
It's simple, really. Put content in front of potential customers that speaks directly to them – in the right place and at the right time – and increase sales exponentially. That's the power of making your data work for you.
The technological advantages we enjoy today mean that businesses have access to more customer data than ever before. What you do with that data can make or break your franchise organization. There's no time like the present to start making your data work to your franchise's advantage.
Steve Press, President of Primero Systems, is instrumental to the company's software development success. Steve is a product visionary, overseeing the development of content management solutions and operationally-vital business systems. He is the principal designer of Primero Systems' powerful web CMS platform, Webtreepro, which seamlessly manages and publishes content across any number of sites to help franchise organizations thrive in the digital age. For more information, visit www.primerosystems.com.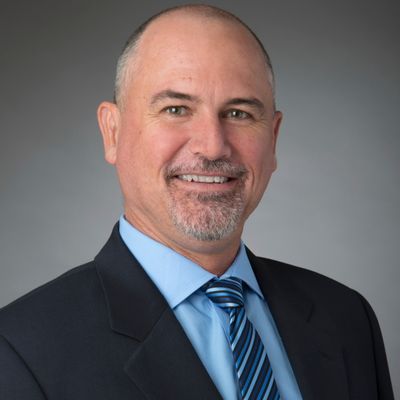 Steve Press
Primero Systems
Franchising Your Business to Achieve Sustainability
It is our ability to trust in a brand that makes franchising work. It is also – when franchisors don't structure and support their systems properly and don't deliver on their brand promise to franchisees
Is the Universe Speaking to You?
In the meantime, I hope you make progress towards buying your dream business before the next article. Do it for you, because it's worth it and so are you.