Is the Universe Speaking to You?
The universe sometimes has a funny way of speaking to us.  The question is, are you listening?
I suspect that you are because you landed on this website which probably means you are seeking answers.  I understand. I was a too.  I listened to the universe one year and bought a franchise.  A pretty big one at that.
The universe spoke to me again, rather loudly, this week.
I had decided to take a few minutes to peruse www.BeTheBoss.com to check out which franchisors are actively marketing to you and what other industry contributors are advising you to do before I tackled this article because I had taken a hiatus from contributing myself.  I'm a self-aware procrastinator and determined a yoga class was what I needed next to help provide the clarity I was seeking to inspire you before I sat down to actually write.
That's when I heard the universe speak.  It said, "Tell them that it's worth it."  Here's what happened.
I was pulling out of my driveway when something caught the corner of my eye.  A smallish, nondescript cardboard box had been placed behind the planter on my front porch.   I stomped on the brakes and then froze.  I knew exactly what was in the box.  I'd been waiting for it for months.  Three years in the making had finally materialized and the evidence was in that box. The hard work, perseverance and sacrifice was going to pay off.  Deep feelings mixed with pride, joy, relief and a touch of fear washed over me.   This box contained the very first printed copies of my very first, and possibly only, published book.
I recognized instantly that this combination of emotions had occurred only once before.  It was when I bought a franchise and began to realize the dream, and pride, of business ownership. The book, Adventures of Franchise Ownership – 4 Pillars to Strengthen, Protect and Grow Your Business is my chronicle and the essence of what I learned over the next 15 years.  I wrote it to help others realize their dreams.  Because it's worth it.
Universe message received!  I will, tell them now!
Because It's Worth It
To those who are sitting on the franchise fence or on your hands, it's time to lose the fear, stop the analysis paralysis and deal with whatever may be holding you back.  It's time to buy your first franchise or even second or third unit. At some point, you simply need to make a decision.
Recognize that the fear and hesitation you may be experiencing is a normal part of the early process.  I had it too before I before I signed in 1996 and again before I opened the doors two years later.  Fifteen years after that, I sold my franchise, or exited, as we call it.  The hard work and perseverance paid off and the reward was well worth it.    I want you to experience the same feelings and rewards.
But first, you have to buy it.  Only then can you can start your own franchise adventure.  Rest assured, you will many people, including me and your future franchisor, to help guide you along the way.  In fact, it will be my absolute pleasure.  Starting now.
4 Pillar Approach
Throughout the year, I'll be introducing you to the 4 Pillar Approach that I developed and applied to my own franchise.  I'll explain how it worked for me and how many other top franchisees across an array of industry segments incorporate all or part of this approach into their own successful franchise.  Growing revenue and profits consistently is not easy and this approach provides the organization, framework and balance most franchisees need.
Focusing on one pillar at a time, starting with Pillar 1 - Layers of Loyalty, I'll share my stories along with those of others, a few choice exercises and some 'must-do's' to highlight the most important aspects.  I'll be straightforward and honest about what worked and what didn't.
Full transparency starts now.
In the meantime, I hope you make progress towards buying your dream business before the next article.  Do it for you, because it's worth it and so are you.
Christy Wilson Delk, an IFA Supplier Member, is a former 15-year franchisee, Business Professor at Rollins College and industry speaker and writer.  Her book, Adventures in Franchise Ownership 4 Pillars to Strengthen, Protect and Grow Your Business is available on Amazon in July.  Download the Introduction and Chapter 1 through her website www.ChristyWilsonDelk.com   or email her at Christy@ChristyWilsonDelk.com to order directly.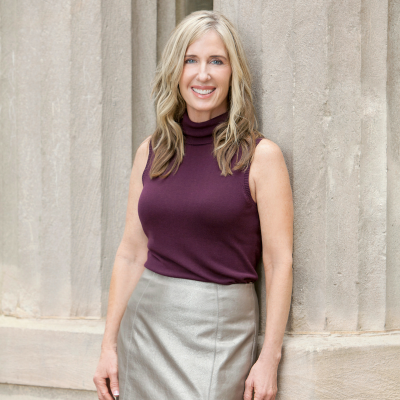 Christy Wilson Delk
Speaker | Writer | Educator
Debunking Lease Renewal Myths for Franchise Tenants
Readers of our book, Negotiating Commercial Leases & Renewals For Dummies, will learn that approximately two million business owners in North America negotiate a lease renewal for their location each year.
Mistakes Franchisees Most Often Make
Are you guilty of any of these common mistakes? Work with them during every imaginable economic scenario — steady-as-she-goes, inflation, recession, and expansion.
A Useful Franchise Cost List
What do you do if the franchise you want to buy is out of your price range? There is a franchise cost list will look at the types of franchises you can buy for each given price range.