Is It a Good Idea to Buy a Financial Services Business?
Franchising allows you to own and operate your own business with built-in brand name awareness, training and guidance from a franchisor, and a template for success. It's not hard to figure out why this framework is so appealing to so many entrepreneurial-minded business people. But there are hundreds of different types of franchises you could buy. The right franchise for you will depend on your interests, experience, location, and financial capability. Might a financial services business be right for you? Maybe. How about you read this article and then decide if you should pursue a financial services business for sale?
Types Of Financial Services Businesses
Not everybody is great with money. Sometimes that's a personal failing but at least many of these people know their weakness and prefer to delegate financial tasks to others. Some businesses have finances far too complex for them to handle on their own and so prefer to hire a financial services business to handle those matters for them. But not all financial services businesses provide the same services. A financial services business could specialize in tax solutions, both corporate and personal, in insurance, in providing loans, or in bookkeeping and accounting. Some accounting firms focus on personal finance and some are more business-to-business oriented. All of these different types of financial services businesses have their merits, but when you see one for sale, make sure you understand all that they do before you buy it.
Financial Services Businesses
Contrary to what some may think, financial services businesses are fairly recession-resistant. When times are tough, that's when many businesses need expert financial advice more than ever. But of course, it's not always going to be easy to provide this advice and help. Helping businesses and individuals balance their books and sort out their complicated tax situations is rarely easy, especially when your clients are in tough financial positions. But if you buy a financial services business for sale, there's a high likelihood that you will be impressively remunerated for this hard work. But the rewards of buying and operating a successful financial services business for sale are not just monetary; it can be very emotionally uplifting to help others sort out their financial difficulties. Some financial services businesses offer some or all of the aforementioned services. These businesses can combine aspects of these services to become a "one stop shop" for their clients.
Financial Services Businesses For Sale
What should one look for in financial services businesses for sale? What are some key attributes? Well, training, guidance, and ongoing support are all key. Financial services can be pretty complicated. If you don't have a lot of experience you might think that you couldn't possibly run a financial services business. But that's not true. Many financial businesses for sale come with a full training and ongoing support, so you don't necessarily need to have a degree in accounting. However, you should always check the franchisee requirements of each financial services business for sale that you're considering to ensure that the companies in which you are interested are a suitable match for you.
Be The Boss
If you're interested in learning more about financial services businesses and perusing a list of financial services businesses for sale in your region, please contact us.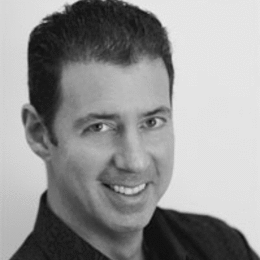 Rob Lancit
Vice President-Internet Brands, MFV Expositions
Post-Expo Fatigue? Here's How To Beat It
You've been to the franchise expo, you spent time in several insightful seminars, you met dozens of experts, including franchisors, franchisees, attorneys and moneylenders. It's time to overcome that post-expo fatigue. Here's how!