International Franchising: Not A Masters Game Anymore
By Christina D. McAmis, Esq.
International Franchising is not just a Master Franchise game anymore. Franchisors have long been shackled into giving away all of their system's profits. Emerging technology is unlocking the cuffs and allowing Franchisor's the freedom to choose a franchise model that balances Franchisors' desires for control of their brand, international expansion, and profits.
The international franchising scene historically has been predominantly based on a Master Franchise model. The Master Franchise Model is generally where the Franchisor awards Master Franchise rights to a Master Franchisee which allows the Master Franchisee to in turn award Franchise rights to Franchisees. The Master Franchisee is responsible for supporting all of the Franchisees the Master awards as well as providing training. Typically, the Master is compensated for this support by receiving the Franchise Fee as well as ongoing Royalties for those franchises they award. This is due to privity – the legal concept that only parties to a contract (those who sign the contract) should be able to reap the rewards or face the consequences of the contract. An important legal difference to note is that the Master Franchisee is in privity of contract with the Franchisor, whereas, the Franchisees the Master Franchisee awards are in privity of contract with the Master Franchisee and not the Franchisor. As you can see this model releases the Franchisor from a lot of liability as well as responsibility, but it also costs the Franchisor a lot, both in profits, and control.
Franchisors were willing to give away almost all of the profits in large part because obtaining new geographical markets is expensive given the difficulty of communicating over long distances. For a Franchisor, it was much more practical to award a Master Franchise to someone in the country in which the Franchisor had desired to expand into. A Master Franchise allowed the Franchisor to expand internationally with less capital invested, less travel, and much less knowledge required of the foreign country and their culture. The downside to this arrangement is that the Franchisor gives up much of their control of the brand by granting/delegating the training of new franchisees to the Master Franchisee. For many Franchisors, this price is too high. However, as technology expands and the world seems to shrink, we have seen a relatively slow but steady increase in the use of Area Development Agreements in international franchising. Recently, a rapid increase in communication technology has coincided with an increase in the use of Area Development Agreements in International Franchising.
More and more frequently we are seeing Franchisors offering Area Developer Agreements to foreign franchisees instead of Master Franchise Agreements. This creates a relationship where the Area Developer can be the "boots on the ground" so to speak and offer in-person training locations and support when it is required, but it still allows the Franchisor to be in privity of contract with the franchisees directly. This privity allows the Franchisor to retain much more control and support over the brand, and the training of franchisees.
Even two decades ago (a blink of an eye in the history of franchising) you would have had to pay international phone rates just to speak with your Master Franchisee, and thirty years ago you would have had to board a plane and fly to the country to meet face to face. Now, we can pick up a phone or tablet, use an app and in just moments we can be discussing business with a franchisee in Taiwan. We can use technology to train on software, policies, and procedures. There are even companies that allow Franchisors to setup virtual classrooms in which franchisees can be trained. Changes in the way we do business are cutting down on the amount of travel and the expenses of having international franchisees. Each technological update shifts the paradigm in a positive direction for the international franchise space.
The Franchisor can now efficiently award franchises to foreign franchisees while offering services and support to those franchisees using technology to span the geographic gap. The price of the necessary technology is falling as new technology emerges, thus the cost international expansion, using technology to overcome geography, is also becoming less expensive.
What does all this mean for you?
If you are a franchisor:
The newer technology and shift in franchise models could mean earlier international growth. When considering International Expansion one of the first steps is to consult a pro. International franchise attorneys can help you assess whether international expansion is feasible for your brand now, and if not now at what point it might become feasible. Franchise attorneys who are knowledgeable in international trademark laws can also help you prepare to expand into a chosen country by first securing your Intellectual Property Rights in that country, which allows you to begin spreading brand awareness.
Many franchisors will wait to be approached by someone who would be an international franchisee before looking at the possibility. I would caution against this approach. Although it is flattering and exciting that someone approaches you wanting to open an international franchised location, without having laid the foundation and infrastructure, having a lone international franchisee is inefficient, expensive, and time consuming. Entertaining the idea of expanding internationally and setting up the proper infrastructure, acquiring the intellectual property protections as well as becoming registered (many countries require "registration" or something similar) takes time. In some countries the Franchise Agreement must be in the native language and translating a legal document takes an experienced translator and quite a bit of time. International expansion should be a well thought-out plan of action that will end with acquiring a new international franchisee.
If you are a franchisee:
The new trend could mean you will become part of an international brand, if you aren't already. It also means that you get to benefit from all of the advances in technology such as virtual training platforms. As a franchisee if you feel that you need to brush up on a set of skills that may have been covered in training years ago, but have not become relevant until now, having virtual training available to you 24 hours a day will certainly come in handy!
Whether you are a Franchisee, a Franchisor, or some other franchise professional, technology is bringing forth for a very exciting time in our franchising history! As new technology continues to emerge, the globe will continue to shrink relatively and more international opportunities will likely become available.
About:
Ms. McAmis is a franchise Attorney and CFE Candidate. She is proud to be part of the Shelton Law & Associates Franchise Team. As part of the team she works alongside clients offering guidance and support as they achieve their franchise goals.
Shelton Law & Associates ("SLA") Attorneys have 50+ years' business consulting, franchise and trademark experience. Their knowledge facilitates an understanding of a large variety of businesses, services and technologies. They help businesses protect their Brands through Trademark, Copyright, and Business contractual transactions. These services allow SLA to "Expand their Brand®" through Franchising. For Franchisors, SLA provides full outsourced in-house counsel.
Shelton Law & Associates additionally works with entrepreneurs buying franchises by assisting with Business Creation, Industry Evaluations, Franchise Disclosure Document Review, Fairness Factors, Opinion Letters and Negotiations.
For more information or to schedule a customized consultation for your business you can write to franchising@SLA.Law or call (866) 99-FRANCHISE.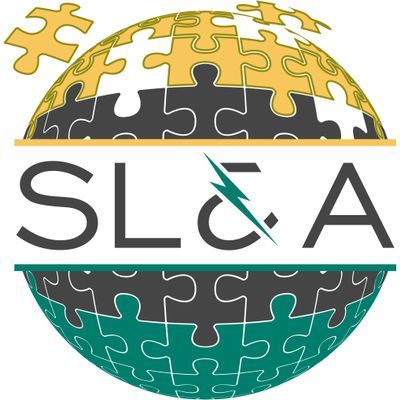 Shelton Law & Associates
Law Industry Expert
Equipment Leasing
Franchisees can finance the purchase of their proprietary equipment, security systems, computer hardware & software, flooring, outdoor signage and other tangible items needed to run the business using an equipment lease.