Increased Focus on Age Discrimination?
Earlier this year, the U.S. Equal Employment Opportunity Commission (EEOC) launched its commemoration of the 50th anniversary of the Age Discrimination in Employment Act of 1967 (ADEA). The ADEA certainly seems to be on the EEOC's radar. Within the last several months, the EEOC announced that it had filed a lawsuit against Ruby Tuesday for allegedly violating the ADEA and also announced that Texas Roadhouse agreed to pay $12 million to settle a lawsuit filed by the EEOC alleging violation of the ADEA.
Very generally, the ADEA applies to employers with 20 or more employees and protects employees and job applicants who are 40 years of age or older from employment discrimination based on age. Under the ADEA, it is unlawful to discriminate against an employee or job applicant because of his or her age with respect to any term, condition, or privilege of employment. Additionally, the ADEA makes it unlawful to retaliate against an individual for opposing employment practices that discriminate based on age or for filing an age discrimination charge, testifying, or participating in any way in an investigation, proceeding, or litigation under the ADEA. The EEOC and courts have also interpreted the ADEA as prohibiting harassment because of age. Harassment can include offensive or derogatory remarks about a person's age.
While intentional discrimination based on age is obviously prohibited under the ADEA, employers should be aware that an employment policy or practice that applies to everyone, regardless of age, can also violate the ADEA even if there is no intent to discriminate. This would occur if the policy or practice has a disparate impact on applicants or employees age 40 or older and is not based on a reasonable factor other than age.
So what can employers do to prevent violations of the ADEA? Here are some suggestions.
Make sure managers and supervisors are aware that it is unlawful to discriminate because of age.
Provide guidance when asking managers and supervisors to evaluate subjective criteria that are subject to age-based stereotypes, such as productivity, flexibility, willingness to learn, and technological skills. As an example, when asking managers and supervisors to evaluate technological skills, instruct them to look specifically at objective measures of the specific skills that are actually used on the job to remove the potential of bias or stereotyping playing a part in the evaluation.
Critically review help wanted notices or advertisements and remove terms and phrases that indicate an age preference.
Consider removing requests for date of birth or age from applications for employment. Although the ADEA does not explicitly prohibit such request, it may deter older applicants and, if challenged, may be viewed as indicating intent to discriminate against older individuals. Consider whether it makes sense to obtain age related information later in the hiring process after an offer of employment has been made.
When conducting anti-discrimination and harassment training, include age discrimination among the topics covered.
In addition to the ADEA, it is important that employers be aware of state and local age discrimination laws that may provide additional protection to employees. Given that this is the 50th anniversary year of the ADEA and the corresponding increased focus on age discrimination, it is a good time for employers to take a critical look at their workplace policies and procedures and make sure they do not violate the ADEA and state and local age discrimination laws.
Modern Business Associates is a HR outsourcing company offering flexible, cost-efficient solutions for payroll, tax accounting, benefits administration, risk management and HR consulting. If you would like more information about how the experts at MBA can help your business operations, please email us at info@MBAhro.com or call (888) 622-6460 or visit www.MBAhro.com.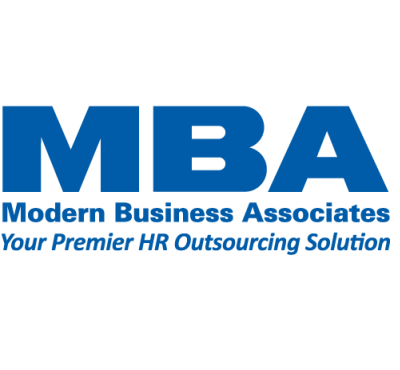 Modern Business Associates
Modern Business Associates
Boost Your Business Growth with Social Media
Effectively growing your business on social media can take time, but with the right steps in place– you can grow your online presence! Most likely, your business is already being talked about on social media, now it's time to join the conversation.