Identifying Healthy Franchises
The 5 Most Important Items in a Franchise Disclosure Document
There are approximately 35,000 new franchise outlets opened each year in the U.S. The activity is robust, however the net growth each year falls are below the number of new outlets opened.
The top 10% of healthy franchise systems in the U.S. opened 76,161franchises and grew by 52,171 outlets over the last five years. The bottom 10% of unhealthy franchise systems opened 34,171 yet shrunk by 37,119 outlets in the last five years. Over the last five years, the bottom 10% of franchises had closed 71,290 franchise outlets.
It is critical that prospective franchisees carefully review a Franchise Disclosure Document. Based on our data, we've found that there are a number of new franchisees that failed to focus on franchise due diligence investment risks and failed to utilized professional advice. As a result, many invest in unhealthy franchise systems.
In order to protect their investment, franchise candidates need to seek professional advice and focus on these five important Items in the FDD:
1. Item 19 – Financial Performance Representations
Buying a franchise is an investment. You commit your money to a business and expect a return. Without adequate franchisee financial information you cannot create an accurate pro forma income statement and cash flow projection. You need this to project the amount of return from your franchise investment.
2. Item 20 – Outlets and Franchisee Information
Information in Item 20 helps you understand the direction of the franchise. Pay close attention to growth or decline of franchise outlets. Review the type of turnover to determine if there are a large number of ceased operations. If most of the franchisee turnover is attributed to transfers that is a favorable indicator of a healthier franchise system. Review the Signed But Not Opened column to determine the number of franchise agreements that have been signed but have not yet opened the outlet. This could be an indication of a franchise system focused on sales and not development.
3. I tem 6 – Other Fees
Calculate an effective royalty rate, which will determine the amount of money and percentage of gross revenue that is paid to the franchisor. An effective royalty rate includes royalties, advertising fees, technology fees, minimum fee requirements and any other percentage or dollar based ongoing fee. If the effective royalty rate is 15% of gross revenue, does the franchise opportunity provide enough support, brand equity and value to justify committing 15% of gross revenue to their system?
4. Item 8 – Restrictions on Sources of Products and Services
Determine how the franchisor and it's affiliates or parent companies generate the bulk of their revenue. Is it from royalties and franchise fees, or from the sale of mandatory product purchases? Remember, a franchisor is a business and may be accountable to an affiliate or parent company to increase profit margin. Depending on revenue sources, a franchisor may implement tighter controls or increase cost of goods to your business. This can negatively affect your profit.
5. Item 12 – Territory
What type of territory protection are you provided as a franchisee or are there restrictions on a defined marketing area that limits your customer base? Every business needs customers and most businesses will have competitors. There may be three burger places on the same block. However, some franchise systems can have franchisees in the same system competing against each other. This is valuable for the franchisor but can reduce your location's customer count and negatively affect your profit.
Any investment has risks and prospective franchisees must do their due diligence to evaluate and understand these risks before committing their hard earned money or personally guaranteeing a loan to purchase the franchise.
Visit BeTheBoss.com to find an ideal franchise opportunity for you!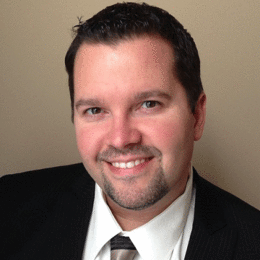 Jeff Lefler
CEO - FranchiseGrade
Be Part of a Winning Team
Choosing a proven franchise system can drastically improve your chance at success. However, a franchise isn't an automatic guarantee of success in the business if the system doesn't have a sound plan.
Is There Money in Education?
Education is a very altruistic business. In some states, teachers are well compensated. In other states, not so much. To learn about some of the educational franchise opportunities available to you, please contact us.