I Wrote My FDD Now What?
Congratulations, you are a franchisor, but now you need to get busy. Here are the next 5 areas you need to continually focus on. While most articles are about how a franchisor must focus their outward efforts to tell others about who they are and what they do, that really is only a tiny portion of what makes a franchise system successful. It is all about unit-growth and unit economics. However, the ungirding to growth and economics is a solid foundation, and to see the foundation you must take a long in-depth look within.
How Did I Get Here?
The first area of concentration is determining realistically how you got here. We see many franchisors, who worked with a development or marketing company to draft their Franchise Disclosure Document ("FDD"). Or maybe you reviewed your "perceived largest competitors' FDD" and just copied what they did. However, it might surprise you to know that most 'development companies' just have an attorney "rubber stamp" the FDD that a non-attorney wrote. Ask yourself if you had an in-depth discussion with a franchise attorney about all the choices in your Item 11, Item 19, and Item 22 of your FDD. If not, you could be about to duplicate a lot of liability for yourself in the years to come. Although the requirements of what must be disclosed in the FDD are the same, the reasoning behind the answers is not a template, every company is different, and not all FDD's are created equal.
External Marketing:
After you ensure you have limited your liability, you are ready to duplicate and multiply your system. We commonly hear the question, 'to Portal or Not To Portal'? Do you want to buy leads of prospective franchisees from websites? Do you want to exhibit at a regional franchise show, or a national franchise show? Do you want to retain a franchise consultant or franchise sales team to help you cultivate and close leads? There are so many ways to actually grow your system and attract prospects so we'll save those answers for another article. Check our website whitepapers for more information on those topics, or click on the links to see some proven success partners. There are many more out there, just ask us and we will be happy to share more. Unfortunately you still can only hyperlink to one url. Besides that is outward focus, and this article is on the inward focus, so let's continue looking inward at marketing.
Internal Marketing:
Turn your attention to these topics for internal Marketing foundational focus: How best should I Utilize the Marketing Fund, Do I have solid Opening Requirements, Have you created in the FDD and during the initial Training realistic expectations for unit economics? Again, not all businesses are created equal. Some systems have a realistic return on investment of 3 years, while others might be 6 years, or 18 months. Do your franchisees clearly know that answer? If not, I predict that you will start to have problems with validation and sales after 18 months of franchising. If you find yourself in that position, start sharing the information now! Teach your franchisees why it takes the time that it does to get to break-even, and how to calculate what their break-even actually is. The International Franchise Associations educational component, the Institute of Certified Franchise Association, has an excellent class called the Profit Mastery Series, on how to figure break-even and a lot of other amazing business math tools that will help businesses be successful. We also have a white paper on Establishing & Managing KPI's (Key Performance Indicators) at http://sla.law/articles/65-key-performance-indicators-with-descriptions/
Psychographics:
Focusing on Bettering Your System, will Better Your Profit, and your Franchisees Profit, often involves zeroing in on bettering the Site Selection Criteria. If your brand is a retail or office location for your franchisees, you can make one of the largest impacts on improving the profit, by ensuring that they are picking the best locations or territories for their franchise unit. In order to assist them to be successful, you need to know where your buyers actually are, doing a Supply & Demand review (Who is there? Who should be there?) And most importantly do not just rely on the compiled data that everyone can get for free from their local transportation department or their local chamber of commerce. Just knowing how many cars drive by this location at what speed each day will not give you the depth of data needed to ensure a profitable location for your franchisees. A CCIM should be required within your system. CCIM (Certified Commercial Investment Member), is a recognized expert in commercial & investment real estate who help their clients: Minimize risk, Boost credibility when negotiating with the landlord, help franchisees make informed decisions, and provide more data than a commercial real estate person. An additional foundational component is to ensure that the franchisees have Franchise protective clauses within their leases as well.
Ongoing Funding:
Next Focus on assisting to get your Franchisees Funding, including ongoing funding. Develop Financing Partnerships, a close relationship with SBA Brokers, Commercial Lender Relationships and to determine whether you want to offer any In-house financing options. Some of the financing options you can establish through your banking relationships are ROBS – Rollovers as Business Startups (IRA / 401k), SBA Loans, Bank & Credit Union Loans, Unsecured Lines of Credit (LOC), and Home Equity Lines of Credit (HELOC). Many lenders like to see that the Franchisor believes in the prospect too by putting some 'skin in the game' by offering possibly some financing on part of the Initial Franchise Fee.
Support Structure:
Lastly, the most important aspect for your foundation is to create a solid Support Structure. You must surround yourself with other franchise professionals. You need to have accountability and coaching partners in banking, business, marketing, economic, social and legal realms.
Especially for existing franchise systems, we hear, 'Why would I need a new Franchise Attorney if I have my FDD'? What could they do for my system? So to put that question to bed, a Proficient Franchise Attorney can assist you in many areas of your foundational franchise business. Some of these foundational areas include: Your Disclosure Document Review vs. actual franchise system practices, Lease Reviews, Succession Planning Documents, Improvement or establishment of clear and concise Prenup /Partner Agreements, Company creations for systemization and minimizing costs for the franchise system, Networking Assistance through franchise connections, Site Selection Referrals to CCIM's to improve franchisee's higher unit economics and reduction of consumer slippage, Franchise Agreement Negotiations, Existing Biz-Buy Closing Agreements & Escrow control for Transferring Franchisees, establishing a social component and/or charity options within the franchise system to give back; amongst other things.
Lynne Shelton, ESQ., CFE is a Certified Franchise Executive and is the founding partner at the law firm Shelton Law & Associates, which specializes in franchise system establishment, existing franchisor legal systematization and growth, and franchisee FDD Reviews and business consulting... This article is from her free, downloadable e-book, The Franchise System Conundrum: I Wrote My FDD Now What? Contact her at 8666-99-FRANCHISE or Franchising@SLA.Law.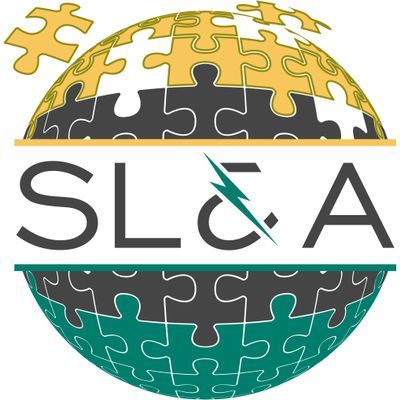 Shelton Law & Associates
Law Industry Expert
Learning About Social Media For Franchisees
Most marketing gurus will remind you over and over again that social media networks are the key to success in this modern age. However, they often forget to highlight the differences between the many networks.
What Is Neighborhood Marketing?
Neighborhood Marketing is an old concept, but it's as relevant and fresh as any current technological mass media campaign. It's about targeting your marketing efforts on specific neighborhoods.
Tech in the system: are you ready to launch?
Attorneys, franchisors, and franchisees have all been fascinated by high-tech gismos at one point in time or another. Most of us, dabble in the art of bringing high-tech into our current processes and systems. However, when your lower tech doesn't play well with the newer high-tech systems you end up with a mess – if you're lucky. We as many companies, have tried to lower our carbon footprint in the office. As a law firm, files and paper is what we do. In today's digital age, especially in this COVID season, you would think paper to be obsolete. For law firms, and many companies, that's a goal but not yet a reality. Taking typed notes on a laptop during a client meeting still just isn't as personal as sitting down with a notebook and pen. Nor do I reach for my laptop or tablet when about to go into a firm meeting or take notes on what the next steps on moving a client forward are. How can we bridge the gap between the paper age and the digital age? We would like to share with you one piece of high-tech that meshed so well with our low-tech that we can't imagine working without it! Entering into orbit from outer space – Rocketbook! You can tell I am just a little excited about this can't you?