How Trained Experts and a Focus on Customer Loyalty Fuel Grease Monkey's Superior Service Offering
Through a full suite of maintenance capabilities geared toward the everyday needs of vehicle owners, Grease Monkey provides customers the trusted service and peace of mind they deserve.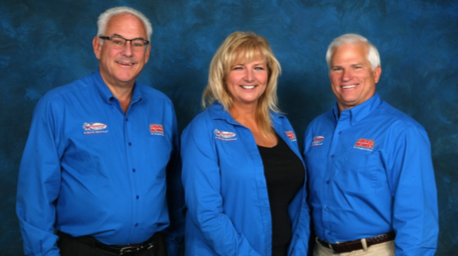 Madeline Lena 03:17 PM • 07/11/19 Industry Spotlight Staff Writer
Auto maintenance is traditionally categorized as a stressful, time-consuming task full of mistrust and upselling, making it a grueling endeavor that many vehicle owners dread—or worse, avoid. Since 1978, Grease Monkey has been hard at work combating these notions, successfully changing the conversation around auto maintenance to one of reliability, efficiency and trust along the way.
Customers are looking for a service provider that they can trust to take special care of their vehicle and to also keep them informed about additional services they may need, now or in the future. Grease Monkey's customer-centric offering responds to this demand with trustworthy, informative service that also scores high marks in convenience, speed and value.
This focus has helped the brand steadily rise above its competitors to become the premier quick lube service provider on the market, with operations in more than 330 locations across the globe.
"Grease Monkey provides peace of mind and convenience based on a tried-and-true process that consumers can depend on," Grease Monkey Chief Development Officer Ralph Yarusso said. "Whether you visit a center in Colorado or Texas, you receive the same level of service from our certified Pit Crew technicians."
Grease Monkey's biggest point of differentiation from other quick lube brands, both national and local, is its Certified Pit Crew, the team of employees at each location that has graduated from an intensive technician training and certification program. Technicians are highly trained in automotive maintenance, operating as a cohesive unit to deliver the best-in-class service synonymous with the Grease Monkey brand.
Described as a "cornerstone" of the brand's business model, the Grease Monkey Pit Crew ensures professional services are rendered to brand standards across the entire franchise system. Grease Monkey's Pit Crews embrace and exemplify hustle, enthusiasm, precision, teamwork and pride for a first-choice automotive service.
"Our teams are known for their expertise and certifications in 21 different courses," Yarusso said. "The guarantee we offer customers to deliver on our Pit Crew's promised time, or else give $1 back for every minute over, is a testament to our Crews' teamwork and speed systemwide."
To further inspire Pit Crew members to consistently perform, Grease Monkey holds an annual competition between the crews within its system called the Winners' Circle Challenge. The incentive-based competition fuels camaraderie and rewards high performance, amplifying customer experience system-wide as a result.
"Our customers return because of our consistent delivery of thorough vehicle service, done right the first time with speed and convenience," Yarusso said. "They are treated with courtesy and provided with comprehensive, easy-to-understand information to help them make the best and most informed decision possible. Our customers appreciate the Grease Monkey Pit Crew experience, and, above all, trust us with their vehicle completely."
The investment level for opening a Grease Monkey center ranges from $156,695 to $342,850 with a $35,000 franchise fee and a 5% royalty. Franchisees who meet the established criteria are eligible for a 10% royalty rebate. Grease Monkey offers veterans and first responders a more substantial royalty rebate for their first two years of business. Candidates should demonstrate financial capability of a minimum $250,000 net worth and $60,000 to $75,000 in liquid assets, per unit developed. To learn more about franchising opportunities with Grease Monkey, visit http://www.greasemonkeyfranchise.com/.
Selling Your Franchise Business
It is hard to stay committed in any pursuit when the decision has been made to disengage. Keep the same focus on the business that made it successful in the first place.
How to Clean Up with a Commercial Cleaning Franchise
Commercial cleaning franchises offer a pathway to professional and financial success for many prospective franchisees. To learn more about commercial cleaning franchises, please get in touch with Be The Boss.