How To Use POS Data To Improve Franchise Performance
Unlocking POS Data Goldmine is Challenging -- Here's the Solution
This article is the second in a three-part series designed to show you how to use your POS data to retain customers, attract new customers and radically improve franchise performance. In the first article, I discussed the technical hurdles that make it difficult to unlock and use POS data.
In this article, I will focus on ways to overcome the challenges associated with accessing and using data in different formats from different software systems.
Key to Accessing POS Data
The most efficient and effective way for franchises to access and use their POS data is to have a utility that configures an automated data extraction from each POS vendor and version, and then normalizes the data into a single format that can be used for marketing, process improvement and analytics.
When you compare software solutions, you should consider the specifics of data extraction, cleaning and security. Here's what your solution should do:
Extract Your Data
Identify the data you want. It's always more than you originally think. I recommend you choose as close as possible to 100% of the data that exists in the POS system. This can be 250 to 1500 different fields of customer and transaction-related information.
Prepare extraction scripts for each location that account for differences between POS systems and versions.
Decide how to address data elements missing in specific POS systems or versions.
Normalize the data from different POS systems and versions into common names, flags and values.
Create an application to run the automated extraction scripts for each location, customized for limited internet access, off-line schedules and to maximize operator performance.
Clean Your Data
Consolidate duplicate customer records within each location and across multiple locations.
Implement an automated process to update customer records (address changes, etc.) across the franchise system.
Secure Your Data
Set up permissions to regulate which employees and franchisees have access to different types of data.
Comply with PCI and HIPAA regulations. I recommend a PCI and HIPAA certified solution.
In short, you already have the data you need to drive revenue, optimize performance and increase customer loyalty. But accessing and using your POS data is technically challenging, so I recommend finding the right franchise automation solution to do it for you.
In my third and final article for this three-part series, I will focus on the benefits for the franchisee and the franchisor when all customer and operational data is in one place and one format.
Visit BeTheBoss.com where you can find a perfect business for you!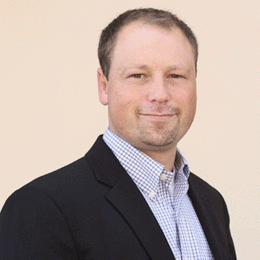 Bryce Ebeling
CEO, LoyaltyGenerator
3 Benefits Of Accounting Services Franchises
Accounting services franchises are appealing to many different entrepreneurs for different reasons. If you're wondering if an accounting services franchise might be right for you, this article will detail three of the key benefits.
5 Must-Know Tips of Facebook Advertising
If you're still not convinced, you can check out millions of success stories whereby Facebook has helped brands with their brand awareness, consideration and lead generation.