How to Triple The American Market…Through Marketing Savvy
What would you say if I could tell you how to turn the 326 million (population) Americans into 978 million – to which you would have the opportunity to market your product/services?
And, in this coveted market, you would not have to consider changes in anything – not even per capita spending – to permeate this consumer driven American society.
I believe I can convince you that there is a thrice-expanded market out there, ready for your innovative ideas.  It is just waiting for creative concepts from today's marketers to capture it and make it work for them.
Where are the two-thirds "extra" people coming from?  We must consider "personalities" rather than "heads." As in the "Three Faces of Eve," each of us are three different people – one person at work, another with our friends, and the third at home with our family.
These multiple personalities create multiple opportunities for marketers.  When seized, these produce such sales explosions and line extensions as those experienced by what was once simply called the tennis shoe market.  There are now all kinds of specialty "sneakers" – for jogging, running, walking, basketball, tennis, cross-training and more.
Over the back fence, after mowing the lawn on Saturday, one might have a Becks beer with a neighbor.  Come Saturday night, at the bowling alley with the team from work, he might order a Bud.  And on Sunday, while watching the game on TV, he grabs a Miller Lite from the refrigerator.
What this tells us is that brand preference is determined as much by situations as by demographics.  The average individual is more sensitive to what he may want in any given environment 00 he is not less loyal – just more loyal under a particular circumstance.
Complacency has no place in marketing.  When you've identified your audience as to demographics, psychographics (who buys) and product benefits (why they buy) – it's not time to sit back and watch what happens.  Then it's time to evaluate the situation – or the "how" the product is enjoyed.
Appreciation for the consumer's situation can shed light on the results of a campaign such as "If you've got the time, we've got the beer, Miller Beer" which highlighted beer was good anytime you had the time. Then there was "Weekends Are Made for Michelob." That campaign both abdicated the work week to other beers.
The buzzword for marketers today is…"Awareness." Remain aware of every possible opportunity to triple your market by taking into consideration the "personalities" of the consumer.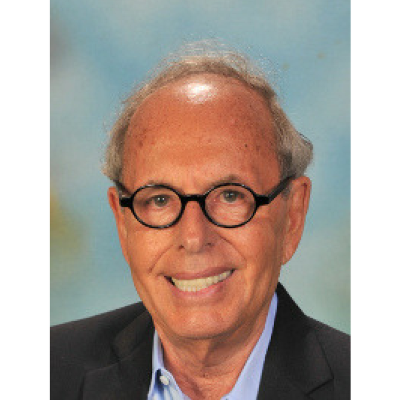 Tom Feltenstein
CEO/Founder - Power Marketing Academy
Targeting Your Trading Area Effectively
Would you like to know more about how to grow your top-line sales using only a fraction of the money you might be spending on advertising, and with a lot more control than you'd have with scattershot marketing?
Franchising: A Restaurant's Fixed and Variable Expenses
Restaurants are faced with two types of costs – fixed and variable costs. It's important know how each behaves. By honing in on the cost structure of your restaurant, you may start to identify patterns and trends that will affect your profitability.
Financing Options for a New Franchisee
What financing options are available for a new franchisee? A new franchisee can be funded by any combination of 3 methods Self-Funding, Equity Financing and/or Debt Financing.