How To Thrive In The Cleaning Business
Cleaning franchises do good business. Afterall, there's a lot of stuff to clean in this world. But how do you really succeed in the cleaning business? What can we learn by studying the best cleaning franchises?
To be the best cleaning franchise you have to learn from the best cleaning franchises. What have they done to rise to the top of the industry?
How do you become the best cleaning franchise you can be? Well, you clean a lot. That's a good start. Moreover, always remember that you're providing a service. The end result is not enough. If somebody's office is sparkling clean, that's the minimum. If that's all you do but your workers were late getting there and were rude to the client, then you've failed. The best cleaning franchises thrive on their sterling reputations. Word of mouth is huge in the cleaning industry. Having a positive reputation not only means you garner more business from recommendations, it also might mean you don't need to spend as much on advertising and marketing.
The best cleaning franchises have two things in common with another: they're among the best and they clean things. Beyond that, they can be very different.
There is no one cleaning franchise that is the best. But what the best do is narrow down their services. This might seem counterintuitive. Afterall, the more things you can clean, the more work you will have, right? Right . . . kind of. If you will clean absolutely anything, then who is your target demographic? Will people turn to your franchise if they just know you as a generic cleaner? Specificity might be the soul of narrative but it's also the key to becoming one of the best cleaning franchises.
The best cleaning franchises often focus on specific products or environments that they can clean. If you want to become a cleaning franchisee, think of what you can do. Some options include:
Commercial cleaning franchises - Offices, corporations, worksites, and other professional locations all need cleaning just like anywhere else. And unlike at home, nobody at the office is going to push the vacuum around before getting to their other duties. They all hire cleaners. If you secure enough of these clients, your commercial cleaning franchise will rank among the best.
Carpet cleaning franchises - The best cleaning franchises don't always specify in terms of where they clean but rather what they clean. Cleaning carpets requires specialized equipment and skills not needed for other types of cleaning. It's also not something people generally do themselves, beyond the occasional vacuuming. Deep carpet cleaning requires a carpet shampooer which you could rent, but why not pay just a little extra and have somebody else do the job for you?
Be The Boss
To learn more about the best cleaning franchises in the country or to start your journey towards owning and operating one of the best cleaning franchises in your area, please get in touch with us today.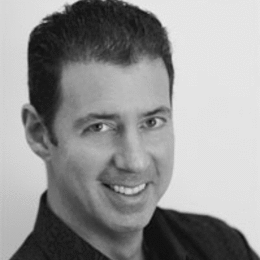 Rob Lancit
Vice President-Internet Brands, MFV Expositions
Finding a Great Franchise Location
Good franchisors will provide you with specific criteria for assessing potential locations for your franchised business. There are several types of sites you'll become familiar with as you look at specific locations.