How To Tell A Compelling Story
Create A Storybook Ending For Your Brand
The ability of a writer to connect with his readers is what lands some books on the best seller's list and some in a bag at a yard sale. Like an ad that goes viral, a story is most successful when it sparks emotion. The same is true for a brand story.
A brand story is a cohesive narrative that embodies the facts and feelingsabout your brand or business. Typical marketing campaigns show and tell, a brand story evokes an emotional response. It has been stated that a fact or figure is 22 times more memorable when it is wrapped in a story. Talk about your history, the highs and lows of your franchise development, or why every cup of coffee or new franchise location your brand sells is a small step toward a greater cause.  In today's digital climate, a dose of humanity – and good character development – can be the differentiator between your brand and that of your competitor.
There Are Three Key Components To Writing A Great Brand Story.
First and most importantly, you must know who your prospect is so that you know how to relate to them. It is crucial you understand what is important to them, why an investment in your concept will help them meet their needs, make them feel better about their lives. Weave the overall story arc of your brand in with the facts and figures and be sincere. People who sense manipulation or inauthenticity in a title will never even crack the book open.
Next, make your stories shareable. Once the brand story is written, dissect it into digestible chunks and share it across social media and in blog posts. Write teasers from it to position on landing pages for downloadable content. Reference the story's theme throughout your marketing materials. Your brand story is who you are as a business. Share that storyline everywhere.
Finally, I cannot stress enough the importance of public relations. Good PR can spread your story far and wide but landing a provocative PR placement can be tricky. Again, I urge you to lean on your humanity and form good relationships with those in the media. Who are your storytellers? Get to know reporters, bloggers and other influencers so they keep you in mind when telling their own stories. And if your budget allows, put a good PR firm on retainer. They are the pros at telling your stories to the masses and keeping your messaging consistent.
There is a reason we are seeing "Executive Storyteller" on the payroll of companies big and small. Likewise, there is no reason franchisors shouldn't do the same whether they keep a position in-house or hire a PR firm to help them along. Create an emotional connection between your brand and your buyer and you may find your own business on the best seller list.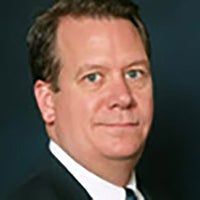 Mark Siebert
Founder of the iFranchise Group
Put That Content to Work!
Wouldn't it be nice if managing content was automatic in real-time and tailored to end customers? Content represents currency to your franchisees – it's their connection with their customers.
Advice For Success in Franchising
Business with a history of success, like a franchise, will do better than starting one on my own, but even they fail sometimes. What would you say is most important to do to be successful if I purchase a franchise?