How To Start A Homecare Business For Seniors
There's lots of opportunity for success with a senior homecare business. But there are also opportunities to fail. Here's how to successfully start a homecare business for seniors.
What are the reasons to start a homecare business for seniors?
Any successful business needs customers. Some businesses can prosper by capitalizing on a niche market. But if you had the option, you'd want to have as large a customer base as possible and senior homecare businesses have a very large customer base indeed. America's largest generation, the Baby Boomers, are entering their senior years. There are about 52 million seniors in the Unites States today. And that number is expected to nearly double by 2060, reaching an estimated 95 million.
There are a lot of seniors around today and that number is growing. But not all seniors need or want homecare.
This is true, but seniors require care at higher rates than any other age group, so more seniors means more demand for homecare. The large population of seniors is not just down to the Boomers. Americans are also living longer than ever. And this is key for homecare businesses for seniors. About half of all Americans 85 and over require care of some kind.
When starting a senior care business, you must first decide if you prefer a homecare business for seniors or a senior living community.
Seniors have two major choices when it comes to care: homecare and senior living communities. Homecare businesses offer care for seniors in their own private homes; caregivers visit them a few times a week, every day, or sometimes even live in the senior's home with them. Senior living communities are places where seniors live together and can receive the care they need. There are pros and cons to each and ultimately it depends on each individual senior's circumstances when it comes to deciding which option is best. In terms of starting a business, a senior living business might make sense if there are no other communities nearby. But starting a homecare business for seniors means paying less in overhead costs and insurance.
Do you want to start your own, independent homecare business for seniors or buy a franchise?
If you want to go it alone . . . how will you do that? Why would caregivers want to join your roster? Why would seniors and their families trust their care to a stranger without company backing? How much money can you afford to lose? It makes much more sense to buy a senior homecare franchise.
Be The Boss
You must choose the right franchise to buy when starting a homecare business for seniors. Be the Boss can help you find the right one. Contact us today to get started.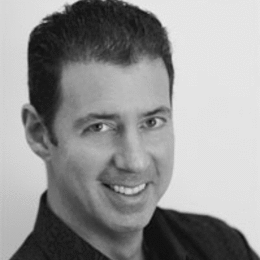 Rob Lancit
Vice President-Internet Brands, MFV Expositions
5 Myths of Franchise Ownership
The downside of telling your family and friends that you're going to buy a franchise is that they will want to tell you what they know about franchising, and usually what they know is wrong!
How To Be A Top American Franchise
The top franchises in the U.S. span a variety of industries and run on different business models. But they do have certain qualities in common. From these commonalities we can learn how to be a top American franchise.