How to Make a Career out of your One True Love (Pizza)
Pizza. It's always been there for you. When you were a kid, it was a reward your parents gave you for good behavior. As a young person, it was a comforting treat after a night that was a little too long and may have involved a few too many drinks. As a parent, it's an excuse to get your whole family together for a meal. It's the quick lunch during a hard day's work. It's one of the most versatile foods there is. And it's also an incredible business opportunity.
Pizza Businesses
Seriously, who doesn't love pizza? Are you vegetarian? There are plenty of veggie options; you don't need pepperoni to make a good pizza. Vegan? Cheese is great for many, but cheeseless or cheese-alternative pizzas are also great. Do you have a gluten intolerance? There are plenty of gluten-free crust pizzas out there! There's a pizza for every person. And that means there are tons of customers for pizza franchises.
Pizza Numbers
Sure, we all love pizza. But how much do we love pizza? Americans love burgers, donuts, salads, sushi, and sandwiches, too. Pizza is special because of how much we love it. America's appetite for pizza is seemingly insatiable. Here are some figures: 94% of Americans eat pizza regularly, pizza accounts for more than ten percent of all food sales in the U.S., and the average American eats 46 slices of pizza every year.¹ Americans eat approximately 350 slices of pizza every second. Let me repeat that again because that number is so crazy your eyes probably just glossed over it while your brain refused to accept the information. Americans eat approximately 350 slices of pizza every second! That comes out to about 100 acres of pizza eaten every day! Yes, there are a lot of pizzerias everywhere, but that doesn't seem to matter. Americans can't get enough pizza.
Pizza Franchises
Clearly, there are more than enough potential customers for a pizza franchise. How can you take advantage of this? Well, for many, the best way is to buy a pizza franchise. If you have money to invest in a publicly traded company that sells pizza, you can invest in them. But then you have no control over it. You can start up your own independent pizzeria. But do you have the money for that, or will a bank be willing to lend you the money? Do you know how to make good pizza? Do you know how to execute a QSR (quick service restaurant) business model?
If you answer 'no' to even one of those questions, then you should go the franchise route. Buying a pizza franchise gives you access to an already established and recognized brand name. Furthermore, you get to benefit from the experience and knowledge of the franchisors. There are just so many advantages to buying a pizza franchise that it makes no sense to try to make it in the pizza game any other way.
Be The Boss
To learn more about pizza franchises, please contact us.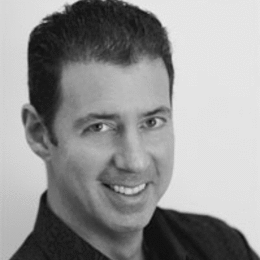 Rob Lancit
Vice President-Internet Brands, MFV Expositions
What to Ask Yourself Before Buying A Franchise
Becoming a part of a franchise is an exciting opportunity and an option that continues to grow in popularity. Being a part of a franchise means sticking with the already established program.
The Positives of Post Pandemic Franchising
There is no question that the last year has been a challenging one for all business large and small, new and established, franchise and start-up. The forecast for the remaining quarters of 2021 is bright however, especially if you are interested in operating a business within an industry now conditioned to thrive post-pandemic, and specifically if it is a franchised concept.
Targeting Your Trading Area Effectively
Would you like to know more about how to grow your top-line sales using only a fraction of the money you might be spending on advertising, and with a lot more control than you'd have with scattershot marketing?