How to Hire and Keep the Best People
Today's razor thin profit margins have placed a critical importance on hiring the right people and retaining them. Many franchisees do not realize the true cost of hiring an employee or losing an employee. The cost of finding, interviewing and training new employees is significant. Extrapolating results from a Zane Benefits study, franchise entry level workers cost between $700 to $3000 to hire. The average franchise will hire 12 new people a year. It is easy to extrapolate those costs and the savings if the right people were hired and retained.
So why don't we hire good people? There are a myriad of reasons, but often it can be traced to poor hiring practices. Given the economic climate of most franchises it is a mistake to rely on the same tried and true methods used in the past. A good hiring process should be multi-layered and well managed. Let's review a few key components of this process.
Advertisement – differentiate your ad from other franchises. It should be dynamic and appeal to ambitious people. Shoot for the moon, you are looking to hire a star.
Pre-Screen – All owners/managers are busy, so prioritizing activities is a key component to success and this one should not be overlooked. Look for accomplishments and other factors to indicate this potential candidate is a good hire. You want to narrow down the candidates to solid prospects. Consider phone interviews to assist you in this pre-screen. Ask questions about handling adversity, productivity and work ethic to assist you in determining the underlying value set that this candidate has.
Interview – Initially get them to relax. You want to see the real candidate. Provide a clear directive on how you expect questions to be answered. This is especially important with Generation Y candidates. Focus on behavioral attributes, like attitude versus their history. Get a clear understanding of their time management, organization, problem-solving and communication skills.
You now have a great employee, how do you keep them? Turnover does not have to be a constant in the franchise industry. Let's examine a few items that can be done with minimal fiscal impact to the franchisee.
Engage your employees – Let them know they are a valued member of the team. Talk to them regularly, praise them when appropriate. Ask for their input and treat them as a member of the team. The more personal satisfaction an employee has the longer he will stay and the more productive they will be. A "Good Job" comment relating to a specific action goes a long way in making that employee feel appreciated, respected and worthwhile.
Expectations/Let them be who they are – Make sure the job duties and company philosophy are clearly disseminated so they know what is expected of them. Within that framework, let them be themselves. People will often astonish you with their motivation, ingenuity and determination.
Understand Generational Differences – Each generation has motivational differences, find out what your employees want in job satisfaction.
Create an honest and open work environment – Give regular feedback on work performed and be willing to really listen to the concerns and suggestions of your employees.
Understanding what engages employees during all phases of the employment cycle will allow you to keep your employees longer, improve productivity and ultimately have a positive effect on your bottom line.
Scott Stickel is the CEO of Profit Street. Mark Stickel is the CAO. Profit Street is an online software analytics company specifically designed for franchises. They are focused on automating business informational processing via predictive analytics and prescriptive solutions to help increase franchisee profit margins. They can be reached at scott.stickel@profitstreet.com or 1-888-930-5655.
Visit BeTheBoss.com where you can view franchises by industry, investment level and other factors that will help you find exactly what you're looking for.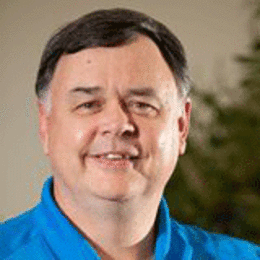 Scott Stickel
CEO - Profit Street, LLC.
An Excerpt of Take the Fear Out of Franchising
In the pages that follow, I'll tell you about the fundamental tenets of franchising. More than anything else I can think of, following these tenets is the best way to take away the fear of franchising.
Franchising: Stand Up & Be Counted
As a franchisee - are you prepared to stand up and be counted in assuming the responsibilities of a true partnership, with your franchisor? Your future is as bright and promising as we, ourselves, want to make it.