How to Handle a Difficult Franchise Advisory Council Meeting
Let's face it, as hard as management might try, even in the most well run companies, there will be times in the life of a franchise business that things do not go as planned. One likely consequence is disagreements over the company's direction and strategies between the franchisees and management.
This usually happens when business hits a rough patch. The longer the business struggles, the more intense the disagreements.
One of the advantages of an active FAC is the ability to talk things out in a regularly scheduled meeting with the leaders of the franchise community. FAC meetings by definition should reflect the mood of the franchisees. If the FAC is running right, during a sales down turn, when franchisees are anxious, these meetings will reflect that attitude. The result is often a tense and difficult day.
Preparing for any FAC meeting should take time and effort but preparing for a one at a difficult time requires more focus.
Below are five things to keep in mind when preparing for such a meeting.
MAKE SURE YOU ARE DEALING IN THE FACTS
Even the most rational business people can get roped into believing information passed along without checking to find out if the information is based on the facts. Make sure any data being discussed or presented is accurate and can be defended. The old saying that everybody is entitled to their own opinion but not their own facts applies in business as well as politics.
HAVE YOUR OWN MEETING BEFORE THE MEETING
Don't get surprised! If you are leading the meeting, call the major players ahead of time and have your own discussion on the issues. Get their take before you ever get to the meeting. Know for sure what the issues are and who is on what side.
KNOW THE BIG PICTURE
Is your brand the only one having an issue or is your industry or segment struggling as well? Context is vitally important in these discussions. If you have a relationship with others on your segment call them up, get their take on the issues. Look outside of your four walls for input and answers. Knowing the big picture helps set the stage for conversation about actions you are taking or need to take when headwinds are part of the problem.
BE PREPARED TO DEFEND YOUR POSITION WITHOUT BEING DEFENSIVE
Some of these disagreements can result in changing a perfectly good plan or strategy because it wasn't allowed enough time to succeed. Others are the result of stubbornly sticking to a strategy that just hasn't worked and needs to be replaced.
The best managers go in with a clear point of view and plan, and have a responsibility to defend the position. After all, the role of leadership is to discern the best strategy and then create the consensus and commitment to move in that direction.
That being said, the purpose of the meeting is input and dialogue. If leadership is not prepared to listen and adjust, it may be best not to have the meeting at all.
END WITH CONSENSUS AND COMMITMENT
This is always the toughest goal. But if these rules are followed and the discussion is based on facts and reasonable heads prevail, it is not just possible but likely that by the end of the meeting a consensus can be reached.
All that sounds easy and anyone who has been in this business for very long knows it's not. But it is easier if basic steps are taken to prepare a meeting environment that allows for the right balance of leadership and dialogue.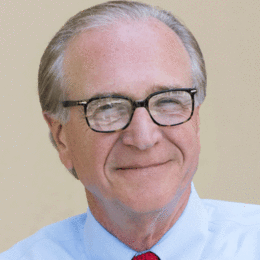 Bob McDevitt
CFE,Senior Vice President, Franchise Development
5 Ways to Strengthen Brand Loyalty on Social Media
It's essential to make providing your customers with rich and engaging content a top priority. Hopefully, you will continue to gain new customers and keep those you currently have excited and loyal to your brand.