How To Find Affordable Franchise Opportunities
Many otherwise qualified and experienced entrepreneurs feel they could never own their own business because the start-up costs are just too high. But that's simply not true; there are many affordable franchise opportunities out there.
Some people think the idea of buying a franchise is a pipe dream for them. Of course, some franchises require high levels of investment, but that doesn't mean that affordable franchise opportunities don't exist.
Some franchises are very expensive to buy and start up. This is not necessarily a bad thing. Some businesses just have many necessary high cost expenditures. And many of these expensive franchises can bring big revenues if you run them properly. And if you work with the right franchisor. Nonetheless, these franchises require new franchisees to have very high net worth and or to take out large business loans. And not everybody is able to do that or is comfortable doing that.
Your net worth is merely one factor that can determine if you will be a good franchisee. Are you hard working? Do you have experience managing a business or a team? Do you have an entrepreneurial spirit? If so, then why should you be barred from franchise ownership simply because you're not a millionaire? Well, luckily, you aren't.
Affordable franchise opportunities do exist out there. But you must do your research to find the ones that will work for you.
If the level of investment required is a main concern of yours, you might not be able to buy your dream franchise. If you have your heart set on working in a particular industry, you might have to save your pennies until that franchise becomes affordable to you. However, if you're not too picky about the work itself, you just want a franchise opportunity you can afford, you have many options.
Low-cost franchises span a variety of industries. They can be very different from one another. Nevertheless, they tend to have several things in common. One is that they have low overhead costs. There typically isn't a lot of expensive machinery involved in low-cost franchises. Second, many of these low-cost franchises can be run without a large staff; some you can run all on your own. Third, many of these affordable franchise opportunities can be operated out of the franchisee's home.
There are many different affordable franchise opportunities out there. Some examples are:
Cleaning franchises Cleaning franchises can differ quite a bit in terms of cost. It depends on what kind of cleaning you specialize in because different equipment will be required. But because all you need is the equipment and a vehicle to transport it to worksites, you still save money on overhead.
Be The Boss
To learn more about your affordable franchise opportunities, please contact us.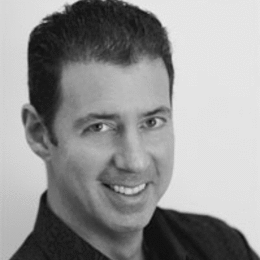 Rob Lancit
Vice President-Internet Brands, MFV Expositions
Franchising in 2022: Why Some States See Record Growth and Others Lag Behind
2021 was an exceptionally strong year for franchisors and franchisees; what a comeback they made after two rollercoaster years of uncertainty across all factors on the franchise front. According to FranData and the International Franchise Association's latest Franchise Outlook, 2022 will be another good year.