How To Evaluate Cleaning Franchises For Sale
Commercial cleaning franchises for sale represent great opportunities for entrepreneurs and businesspeople. Cleaning franchises often provide excellent returns on investment (ROI). But not all will. You need to identify the right commercial cleaning franchise to buy.
Commercial cleaning franchises for sale are often snapped up by keen entrepreneurs because a good commercial cleaning franchise will always have customers.
Commercial cleaning franchises for sale excite many prospective franchisees. The reason? Because there is always cleaning work to be done. Cleaning is a never-ending task, and this means there will always be work for commercial cleaning franchises. Businesses and organizations will always need cleaning, but unlike personal homes and private residences, the cleaning responsibility often can't be done by a single person.
Commercial cleaning is an industry that works well within the franchise model. Businesses need to trust their cleaners. They might not know you, but if they know your brand –and they trust it– then they will be willing to hire you.
Businesses reach out to commercial cleaning franchises who can be trusted to do the cleaning work. A clean business is key so they can't afford to hire a shoddy cleaning franchise. Offices, retail spaces, and other worksites need to be clean so employees can focus on their work and clients can see the business is respectable and professionally run. And not just businesses either: schools, government offices, non-profits, and more all need cleaning services. And they need a cleaning franchise they can trust, so if you're interested in a cleaning franchise for sale, ask around. Do some research online. Make sure their brand name has not been tarnished for any reason.
Different commercial cleaning franchises will serve different purposes and perform different functions. Make sure to buy a commercial cleaning franchise for sale that has a clear modus operandi.
Some commercial cleaning franchises perform general janitorial work for offices, schools, malls, and so on. But these do not represent all commercial cleaning franchises. Many commercial cleaning franchises specialize in much more niche types of cleaning. For example, you could buy a cleaning franchise for sale that focusses on carpet and upholstery cleaning. These cleaning jobs require specialized equipment and machinery. These are not jobs people do on their own. But these also aren't jobs that need to be done weekly, so these types of cleaning franchises need a large pool of clients to serve.
Other commercial cleaning franchises focus on the outdoors. Exterior cleaning jobs are often specialist cases and require outdoor cleaning specialists. Or you can buy a commercial cleaning franchise for sale that focusses on restoring property damage. To learn about the commercial cleaning franchises for sale near you, please contact Be The Boss.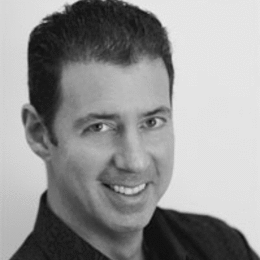 Rob Lancit
Vice President-Internet Brands, MFV Expositions
Preleasing Undeveloped Property – For Franchise Tenants
As either a new or existing franchise tenant, you may be tempted to prelease undeveloped property. Negotiating Commercial Leases & Renewals is potentially the most unpredictable lease agreement for a tenant to enter into.
Charity and Your Franchise
Charity is something a lot of people want to do, but they don't always have the means to make it happen. As a franchise, you can use charity to give back, help your community, and grow your business at the same time.