How to Clean Up with a Commercial Cleaning Franchise
Commercial cleaning franchises offer a pathway to professional and financial success for many prospective franchisees. As with all things in life, commercial cleaning franchises are not perfect, nor are they foolproof. You must be able to execute the commercial cleaning business model correctly to be successful.
Start With A Commercial Cleaning Franchise
At Be The Boss, we specialize in connecting qualified prospective franchisees with the best franchise opportunities for them. We're called "Be The Boss" because everybody, on some level, would like to be their own boss. For some it's just a fantasy as they know they're best suited to a role as an employee, but for those with an entrepreneurial spirit, being their own boss is a necessity. And franchise ownership allows that.
So why not start up an independent commercial cleaning business? Commercial cleaning is service and businesses need to trust who they hire to do it. How can they trust you if they don't know you? Well, they might trust the company. That commercial cleaning brand can be extremely valuable. As can be the training and guidance the commercial cleaning franchisors give you.
Pick The Right Commercial Cleaning Franchise
The benefits of choosing a commercial cleaning franchise only apply if you choose the right franchise. Picking a commercial franchise from franchisors who aren't invested in your success but would rather just collect a quick buck on franchising fees, is not good. You also must find the right franchise that suits your interests and needs. Be The Boss can help you figure out which commercial cleaning franchises are best suited to your experience, knowledge, skillset, and interests.
Pick The Right Type Of Commercial Cleaning Franchise
Commercial cleaning is a broad term. It can mean any number of things. Do you want to specialize on exterior cleaning? Or would you rather buy a commercial cleaning franchise that can do a little bit of everything?
Location, Location, Location
Location is always important. Most commercial cleaning franchises don't have retail stores, so you don't need to worry about that as much as what's generally around you. What businesses are around and what are their cleaning needs? Which commercial cleaning franchises are looking to expand in your area?
Figure Out Your Finances
Another benefit to buying a commercial cleaning franchise is that they're relatively low cost. Some require an investment level of under $50,000, but most are within the $50,000-$100,000 range. While these are low cost franchises, they're still significant investments you must factor.
Be The Boss
To learn more about commercial cleaning franchises, please get in touch with us.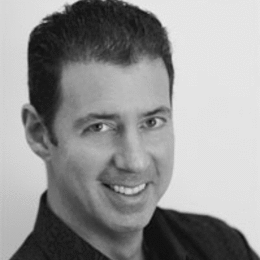 Rob Lancit
Vice President-Internet Brands, MFV Expositions