How to Buy a Franchise Utilizing your Retirement Funds (without penalties)
You're interested in opening a franchise, but how will you fund it? For most aspiring entrepreneurs, finding the funding to start a franchise or business is one of the biggest upfront challenges they may face. Since most of you don't have the luxury of paying with cash or receiving money from family and friends to help you get started, you have to look into other options in order to find the right one(s) for you.
One option that is continuing to grow in popularity in the franchise world is the ability to utilize retirement funds to invest in yourself. Why not use that money that you've already put away and make it work for you?
But you have to be careful how you do it, or you could be subjected to heavy taxes and penalties. For example, if you simply withdraw the money, you would incur a heavy early withdrawal penalty which would eat up to 40% of your savings.
The Better Alternative: ROBS (Rollovers as Business Startups)
There is a better way. Through a funding program called ROBS (also called 401(k)/IRA business funding), you can use your existing retirement account to fund your new business¾ all with no debt and no penalties. Plus, it's pretax investing, so you don't have to pay upfront taxes on the money that belongs to you.
Create a C-corporation. (It has to be a C-corporation in order to ensure the incorporation process is completed accurately.)
Design a new qualified retirement plan for your corporation.
Roll over your current retirement funds into your new corporation's custom retirement plan.
Fund your New Business! The Plan is now able to invest in the newly formed C-corporation by purchasing stock in the corporation, and the new corporation now has the capital to start or purchase a franchise or business.
As with any career change or new business opportunity, there are risks involved. However, for many entrepreneurs, the benefits far outweigh the risks. Some of these benefits include:
You are starting your business virtually debt-free.
You can pay yourself a salary from the start.
You can secure funding fast – typically in as little as 10 business days.
You are able to gain cash flow and build equity right away since you don't have loan payments.
There are many entrepreneurs who have traveled successfully down the ROBS funding path. One key thing to note is that this is a complex process and you have to make sure you follow all the rules, so it's critical to work with an experienced 401(k) funding expert who can help you navigate the complicated IRS (Internal Revenue Service) and ERISA requirements in order to keep you in compliance and ensure you have the best chance for business success.
Author:  Dallas Kerley, CFE
As the pioneer of this funding concept, Benetrends has helped more than 12,000 individuals fund their franchise or business with our innovative Rainmaker Plan® - the longest-running and most stable plan in the industry. To learn more, visit www.benetrends.com or call 866-423-6387.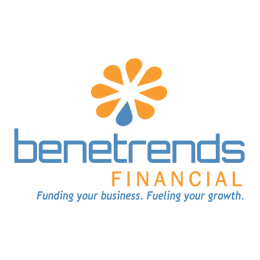 Benetrends Financial
CEO
What You Need To Know About Multi-Unit Franchising
Many of today's franchise entrepreneurs are jumping on the opportunity to invest in multi-development ownership agreements, as these are proving to be highly successful for both the franchisor and franchisee.