How the Staffing Business Works
"A Good Man Is Hard to Find" was penned by blues songwriter Eddie Green all the way back in 1917. The sentiment remains true over 100 years later when it comes to staffing, though there's no need to gender the statement now. A good staff is hard to find. Which is tricky because all good businesses depend on having good employees. You need a good staff in order for your business is to flourish. But this can be hard to do and harder still if you're looking for staff to fill temporary positions. Instead of spending all that time and effort vetting candidates themselves, many businesses prefer to delegate that work to others. That's where staffing businesses come in.
Staffing Businesses
A staffing agency is a good business to buy because its long term potential is easier to gauge than with other businesses. It's impossible to say how new regulations will affect advertising and marketing, how technology will change the industries that use it, or what the market will mean for construction businesses in a given area in five years' time. All of this uncertainty allows for a lot of potential to make it big if you get involved with a business that can get ahead of the curve. But other business people like to play it safer. They like to look at the business landscape and think, "What will companies always need?". Well, they will always need a staff.
Staffing Businesses for Sale
Perhaps the one weakness of a staffing business is it relies so heavily on reputation that it becomes very difficult to get started. You can't just offer three of your buddies up to various different businesses that need temporary staff members and expect them to trust you and your candidates to do good work. But establishing a name and reputation for yourself as somebody who can reliably supply businesses with the staff members, they need can take a long time. How long can you operate a deficit before going bankrupt?
Similar challenges face many businesses and the solution to many of these quandaries is the same: franchises. Buying a staffing business for sale brings a much higher chance of success than starting a staffing business of your own. By buying a staffing business for sale, you are also buying a brand name that other businesses recognize and trust. They don't need to know you personally to be able to trust that your staffing business can provide the dependable staff they need for their business.
What to Look for in a Staffing Business for Sale
Of course, you have to buy the right staffing business for sale if you're going to succeed. But how can you know which staffing business for sale is the best one to buy? There are a few key qualities to look out for. First, a high rate of brand recognition is handy because it will require less time and effort from you to establish yourself. Second, a protected territory is key because it means you will not have to fear competing with another staffing business operating under the same brand popping up in your area. Lastly, look to buy staffing businesses from franchisors who offer extensive training and support programs.
Be The Boss
If you would like to know about staffing businesses for sale in your area, please contact us.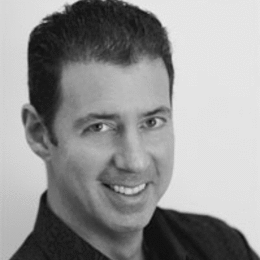 Rob Lancit
Vice President-Internet Brands, MFV Expositions
My Franchising Dirty Little Secret
Last month I wrote on the philanthropic aspect to franchising that was occurring in the medical industry. A nonprofit sprung up recently due to a medical reason.
Warning Signs When Selecting A Franchise
While all of this speaks well for franchising, not all franchises are worthy of your investment. Be careful. Do your homework. When you're considering a franchise investment, beware of these warning signs: