How SpeeDee Oil Change & Auto Service Has Built Upon 40 Years of Experience for an Unparalleled Customer-Centric Service Model
With a wide array of maintenance and repair services and a transparent Total Trust Guarantee, SpeeDee's Performance-Certified Team provides high-quality care where it matters most.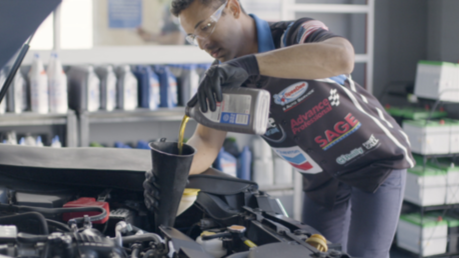 Emily Clouse 03:44 PM • 07/11/19 Industry Spotlight Staff Writer
With more than 136 million vehicles on the road today, the U.S. is experiencing its highest car count in history. With the average age of a vehicle falling around 11 years old, more and more vehicles require routine maintenance and repair services—and the SpeeDee Oil Change & Auto Service team is trained to provide the best service for these vehicles possible.
Founded in Metairie, Louisiana in 1980, SpeeDee was an early innovator in the oil change industry. Forty years later, the franchise has grown into one of the most recognized and trusted full-service auto maintenance and repair facilities in the country with more than 150 locations across the U.S.
SpeeDee Oil Change & Auto Service was built on, and continues to build upon, a deep commitment to personal, transparent customer service and top-of-the-line care. The brand strives to provide the most customized service possible, illustrated by its Total Trust Guarantee to provide customers with full transparency: No upselling, no misleading, just great customer service.
"At SpeeDee, our only goal is to get your car in the best working order possible—not to try to convince you to add on a bunch of services and products that you don't really need," said SpeeDee Chief Development Officer Ralph Yarusso. "Our SpeeDee Performance-Certified team is trained to provide trustworthy service that's as customer-centric as it is fast and valuable."
All SpeeDee Performance-Certified technicians are accredited by the National Institute for Automotive Service Excellence. Team members use state-of-the-art diagnostic equipment and name brand products to deliver the best tune-ups and repair services out there.
For example, SpeeDee offers a 17-Point Oil Change inspection to holistically check up on all filters, fluids, belts and tires. SpeeDee also provides a free top-off service for the three months or 3,000 miles following an oil change or tune-up service so clients can get even more mileage out of their visit.
SpeeDee Oil Change & Auto Service takes the guesswork out for repeat customers. The franchise easily tracks each customer's personal car maintenance history and manufacturer- recommended service schedule, all for an industry-leading affordable rate. Most locations are also locally owned and operated, cultivating a closer, more trusting community feel.
It's no wonder SpeeDee sees 900,000 customers each year, with 65% repeat customers.
"SpeeDee technicians are highly trained in automotive maintenance and tune-ups to deliver the best-in-class service our loyal customers have come to rely on," said Yarusso. "The Performance- Certified team completes work that is fast, reliable and affordable. Your car needs to be in tip top shape for safety and peace of mind. Over 40 years, we've honed our tried-and-true process, and customers depend on that."
SpeeDee fans return because of the brand's convenient, consistent and affordable customer service. "Our customers are treated with courtesy and provided with comprehensive, easy-to- understand information to help them make the best and most informed decision possible," said Yarusso. "Our customers appreciate the SpeeDee team experience, and, above all, trust us with their vehicle completely. We're grateful for that."
The investment level for opening a SpeeDee Oil Change center ranges from $197,305 to $537,970 with a $35,000 franchise fee. SpeeDee offers veterans and first responders a discount on their franchise fee and a substantial royalty rebate for their first two years of business. Candidates should demonstrate financial capability of a minimum $250,000 net worth and $60,000 to $75,000 in liquid assets, per unit developed. To learn more about franchising opportunities with SpeeDee, visit https://www.speedeeoil.com/franchise-information/.
6 of the Best Franchise Business Opportunities
All franchise business opportunities are not equal. So what are the best franchise business opportunities? Here are six of the best franchise business opportunities available right now.