How Predictive Business Analytics are saving Franchisees
As a franchise owner you face increased challenges every day ranging from hourly rate increases and rising health insurance costs to low productivity and high turnover.  Just to name a few.  Most of these challenges are directly impacting your bottom line.   Is there help?  There is and it comes from a surprising source that is available all around you; information.
Figuring out how to process the magnitude of information available can be daunting. Large companies have access to software and personnel resources to organize this data into business intelligence and predictive analytics. This information helps them organize and operate their businesses more successfully.
Most franchisees tend to ignore this data because
they don't know what to do with it,
don't think it will help them,
think it is too expensive or
have no idea how to gather and utilize this information.
This way of thinking must change if you are to survive today's razor-thin profit margin environment.
Information has been available in large quantities since the 50's. Eventually someone had an "ah-ha" moment and decided to actually make use of it. That was the early advent of business intelligence, which allowed us to really get an idea of what was happening by analyzing past data. The next big development came when someone realized, we know what happened in the past, but wouldn't it be great to extrapolate that information to see where we might be trending in the future. That was the birth of predictive analytics, which allows us to look at future trends to make better business decisions. The issue for franchises has been getting this peek into the future was very costly and very labor intensive. The good news for franchises is that has changed with affordable options now available.
So what can you do with all this information to really help your franchise? We have entered the age of prescriptive solution analytics. It's great to know what might happen in the future, but just imagine accessing possible ideas and solutions on ways to improve your future scenario. Prescriptive solution analytics provides that opportunity.
The good news is this process is no longer just for mid and large size companies.  Several developments have made this solution available to even the smallest franchises and small businesses.
Cloud technology
Subscription models with low monthly prices and no upfront costs
Accessibility on all mobile devices
A focus on visual data and dashboards for non-IT people
The future is changing rapidly and franchises who become early adapters to using this vast array of information are going to be the most successful franchises on their block.
How would your life change if you could double your profit margin?  It's time for you to look into how to best utilize your information. Your competitors will be soon.
Scott Stickel is the CEO of ProfitStreet, an online software analytics company specifically designedfor franchises. They are focused on automating informationalprocessing via predictive analytics and prescriptive solutions tohelp increase franchisee profit margins.  He can be reached atscott.stickel@profitstreet.com or

1-888-930-5655

1-888-930-5655

FREE

.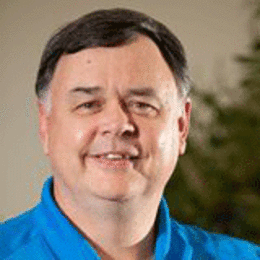 Scott Stickel
CEO - Profit Street, LLC.
HOW TO INNOVATE AS A FRANCHISEE
One of the advantages of being a franchisee is that, in most cases, the franchisor assumes responsibility for marketing, product and process innovation. It can also be one of the downsides.
What Franchisors Expect Of Franchisees
In this section of the FDD, the franchisor must explain everything that franchisees are expected to do to fulfill their contractual obligations to the franchisor.