How Do I Figure Out the Best Franchise to Buy
Knowing which are the best franchises to buy is key to achieving success as a franchise owner. Some people come to franchise ownership as a natural part of their interests and goals. Many people are so knowledgeable of and interested in a given industry that becoming a franchise own within that sector becomes a natural step. If that franchise on which you have your heart set is looking to open a new location in your vicinity and the overall economic outlook is good for that business in that location, then, yahtzee! Everything might work out for you. If it's been your lifelong goal to own a video rental store, then we got some bad news for you.
However, many franchise owners follow a different path. Many people come to own a franchise not because they are an expert in that given field, but because they were looking to buy any franchise, as long as it gave them a good chance at success. There's a reason this site is called "Be The Boss". It's because nearly all of us, on some level, aspire to be our own boss. And franchise ownership is often the most practical, most lucrative, and safest way of being your own boss. But only if you pick the best franchise to buy for you.
The best franchises to buy
So just what are the best franchises to buy? As you may have suspected, it's not a particularly easy question to answer. If you came here expecting to see a handy and neat list of, "Fast food franchises, auto glass franchises, and home inspection franchises", sorry, but it's just not that easy. First, each type of franchise might have multiple companies that offer great opportunities. For example, there might be multiple great gym franchises out there, but what might be the best gym franchise to buy for your neighbor may not be the best franchise to buy for you.
And that brings up the problem of location. There might be a lawn care franchise that looks like it would be the best franchise to buy for you, but they're not looking for a franchisee in your area. Ultimately, this is all to say that the "best" franchise to buy is subjective and finding out what is the best for you personally takes research and maybe working with people who can help advise you on such matters. Nevertheless, this article can discuss what qualities make the best franchises to buy so appealing.
Qualities of the best franchises to buy
The best franchises to buy will be in growing sectors. You don't want to buy the proverbial video store mentioned above. Look for sectors with growth and predicted growth moving forward. Second, you want as wide a customer base as possible, though that does come with the caveat that some businesses are able to extract a lot of revenue from a niche demographic. Then you have to factor in cost. There a plenty of franchises out there that cost a lot of money to buy and get up and running that are worth every penny. But not everybody has a lot of pennies so it's always worth looking into low cost franchises.
Be The Boss
To find out what's the best franchise for you to buy, please contact Be The Boss.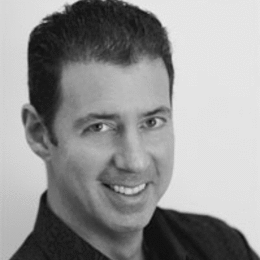 Rob Lancit
Vice President-Internet Brands, MFV Expositions
Franchising Over Fifty
Owning a franchise can be a profitable investment. These advantages lie primarily in accumulated wealth and in past business experience.
Equipment Leasing - Updated
A financing option often overlooked that is available for franchises that require equipment to operate their business is to consider equipment leasing.
The Ultimate Small Business Start-Up
Franchising could be viewed as the ultimate business startup—the business units are small enough to provide local goods and services yet large enough to provide efficiency and profitability.